---
Non Stop Dancing 77 (1977, 43.27) *½/T

Run Back to Mama/Don't Go Breaking My
Heart/Dancing Queen
Horoscope/Silver Bird
Getaway/Play That Funky Music/Heaven
is in the Back Seat of My Cadillac
Howzat/Dance Little Lady Dance
Beautiful Noise/Monza
I Only Wanna Be With You/School Days
Disco Duck/Bump de Bump Yo Booty/New York Disco/Devil Woman
Jeans on/More, More, More/In Zaire
Daddy Cool/Money, Money, Money/Sweet Love
Feel the Shelter/Dream Weaver
Shake Your Booty (Shake, Shake, Shake)
Current availability:
Jesus Christ, I hope not...
Mellotron used:
Do you believe I actually bought this album? Well, do you? I did. Jesus shit, I've finally crossed the line, haven't I? I mean, the godawful Harris Chalkitis was bad enough, and I laughed my arse off when I heard about this one, but then I stumbled across a copy in an ultra-cheapo Aussie record shop, and it was 'only' AU$2.00... Oh well, it gives me a(nother) chance to tell one of my favourite jokes:
Q: What's the difference between a bull and the James Last Orchestra?
A: The bull has the horns at the front and the arsehole at the back...
Boom boom! Actually, that's really unfair, isn't it. Isn't it? I dunno - Last is so far beyond all normal conceptions of good taste that he exists in a world of his own devising, where playing ultra-naff light orchestral versions of current hits actually sounds like a good idea, not some kind of sick musical joke. Non Stop Dancing 77 appears to be the 18th in a series of biannual releases, presumably distinct from all the other albums Last releases, or at least did at the time. The format is: medleys of current hits, sung by a small vocal group backed by a regular rock band and brass section, frequently with strings. This volume in the series features a certain Peter Hecht on synth/Rhodes/Clavinet/Mellotron; correct me if I'm wrong, but didn't Hecht play in Lucifer's Friend? Ahem... 'Tron also played by 'Hansi', a.k.a. Last himself, though I've no idea whether he'd ever used one before, or ever did again.
Musically, this album seems to be the height of pointlessness; piss-weak abbreviated versions of not-that-good recent chart entries, presumably German, American and British, although Last toured/tours right across Europe, as well as in the UK and US. Despite the crowd noises that crop up here and there, I suspect this is a studio album; wouldn't he use a string section if it was, though? Oh, who knows. Suffice to say that it isn't even duff enough to be really funny, succeeding only in irritating. Funnily enough, it's the mostly unison male/female vocals that really get on my nerves, even more than the steady disco beat and the largely awful material. This is about as lightweight as it gets, but then, that's the point, isn't it?
I actually expected more Mellotron than this, given that it's being used as a string section substitute, but on side one it's only to be heard near the beginning, on the Don't Go Breaking My Heart/Dancing Queen medley, while side two gets Money, Money, Money/Sweet Love (more Abba...). Apart from the minimal 'Tron, Hecht does some groovy Moog stuff on In Zaire (wasn't that Hamilton Bohannon? God, my brain's full of useless shit...), and a funky bit of Clav work in Cliffy's Devil Woman (wait till I find a copy of Cliff's Mellotron album cheaply enough... Stop press: got it...), but, well, it's like polishing a turd, isn't it? I'm not even sure why I bother.
Well, this is drivel, but it's pretty harmless drivel, all things considered, although I sincerely hope I never need to listen to it again. And as for that cover... Unlike, say, the ridiculous Candlewick Green, it isn't even smothered in enough Mellotron to make it a 'Tron curio, so, just on the remote chance you might (well, I did...), DO NOT buy this album.
Fuck me, it's a British fan site. Run away!
Last Hard Men (US) see: Samples
Alone on a Stone (2001, recorded 1973-76, 54.41) ***/½

Terence
Life Without Rules
Alone on a Stone
Fools
When August Breaks
Fly
Mirage
Kings Return
Theme From Chance
Current availability:
Mellotron used:
Last Straw hailed from that very un-rock'n'roll outpost, the Isle of Wight, off the south coast of England, renowned for being about twenty years behind the mainland at any given time. Kissing Spell have seen fit to exhume nearly an hour of the band's demos from the early '70s and give them a release as Alone on a Stone, although, unsurprisingly, the sound quality is rather inconsistent. Sadly, the quality of the music is also somewhat variable; there are some excellent moments, but all too often the band jammed songs out to eight or nine minutes for no especially good reason. Best tracks? Probably the first two or three, before the full-on sub-Wishbone Ash guitar work kicks in.
Keyboards on some tracks; these were recorded at several different sessions over a course of three or four years, and I doubt if the band's lineup remained consistent. I think the strings on Life Without Rules and the title track are a string synth of some description, but it's definitely 'Tron on Terence, played by musician unknown. You get a couple of string chords and a couple of choir chords, and that's it for the album, so don't go spending loads of money on this for the 'Tron.
So; not bad, not great. Probably worth putting out, although it'll only ever be a curio, really. 'Of its time', I think.
How the Day Sounds EP (2008, 23.55) **½/½

How the Day Sounds
Salvation Dear
Days Go on
Embrace Me
High and Low (with Edison String Section)
What a Day (2008 version)
Three Flights from Alto Nido (2008, 39.06) **½/T

It's Been a Year
That it Moves
The One I Love
Comes and Goes (in Waves)
How the Day Sounds
Sweet Dream
Days Go on
I'd Be Lying
Farewell
Not Out
And Then You
Take a Bow (2010, 46.17) **/T½

Take Everything
My Fight (for You)
Lie to Me
Come Clean
Around the Bend
Take a Bow
In Front of Me
You, Now
Marquee
Off I Go
Let it Ride
Goodbye
Current availability:
Mellotrons used:
Greg Laswell is the kind of modern, indie-esque singer-songwriter whose songs get used on TV and in films, which probably says as much about him as you need to know. Mainstream? Just ever so slightly... 2008's How the Day Sounds EP is almost his career in microcosm, featuring upbeat, vaguely U2-ish jolly efforts (the title track, Days Go On), er, downbeat, less jolly ones (Salvation Dear, Embrace Me) and a couple of alternate versions of tracks fitting one of the two aforementioned templates. Laswell plays Mellotron flutes on the title track and strings on Embrace Me (alongside real ones?), although the latter don't sound quite right, for some indefinable reason.
The EP was a precursor to that year's Three Flights from Alto Nido; effectively, more of the same, when the EP was quite long enough, thanks. Laswell on 'Tron again, with strings and flutes on It's Been A Year, flutes on How the Day Sounds (same as the EP version) and occasional strings on Not Out, with one or two other 'vaguely possibles'. 2010 brought Take a Bow; an even more drab effort than before, perfect for lovelorn young women, utterly useless for the rest of us. Laswell adds Mellotron strings and choir on My Fight (For You) (and is that a MkII Mellotron guitar I hear?), strings on Around The Bend, very obvious flutes on In Front Of Me and strings on You, Now. Once again, it could be elsewhere; these are only the 'definite' sightings. Also, I'm not entirely convinced it's real; if that guitar sound is actually 'Mellotronic', that pretty much confirms it isn't, as it's quite certain Laswell didn't use a MkII and there can't be too many M400 tapeframes about featuring that sound.
Overall, Mr. Laswell has little in common with his East Coast namesake, Bill; this Laswell couldn't be more mainstream if he tried. Three exceedingly bland releases you don't need to hear, despite a handful of 'Tron tracks, which may or may not be genuine.
Last of the Good Ol' Days (2010, 53.15) ***½/TT

Last of the Good Ol' Days
Among the Survivors
Time to Live
Summer Becomes Fall
Time Revisited
Fearless
Like Father Like Son
No.1
Kickin' Me
You Cynical You
Underwater
Last of the Good Ol' Days (reprise)
Light at the End of the Tunnel
Current availability:
Mellotron/Chamberlin used:
Unknown Mellotron, Benmont Tench's Chamberlin, model unknown
Given that Norway and Sweden have both thrown up very acceptable Americana/roots rock-type outfits, it should come as no surprise to hear that Finland have entered the fray with The Latebirds. Their third album, 2010's Last of the Good Ol' Days, is a potent blast of Tom Petty-esque Americana with a punk attitude, shifting between the slow-burn opening title track through Time To Live's rock'n'roll, the summery pop of Summer Becomes Fall and the menacing Fearless (the lyrics tackle the murder of Russian journalist Ana Politkovskaja). The album's organic feel is due to most of its contents being tracked in one sitting, with surprisingly little overdubbing, a skill almost forgotten these days, it seems.
Matti Pitsinki plays Mellotron flutes on Like Father Like Son and No.1, while Petty's Benmont Tench adds Chamberlin strings to Summer Becomes Fall and Light At The End Of The Tunnel, with a solo part at the end of the former. All in all, then, a minor triumph of the kind that should get The Latebirds played on 'alt.rock' stations across the States, where absolutely no-one would have any idea they weren't listening to an American band.
Passio Secundum Mattheum (1972, 34.42/39.06) ***½/T½

Introduzione
Il Giornio Degli Azzimi
Ultima Cena
Getzemani
Il Processo
I Testimoni (1° parte)
I Testimoni (2° parte)
Il Pianto
Giuda
Il Re Dei Giudei
Il Calvario
Il Dono Della Vita
[CD adds:
Mese Di Maggio]
Current availability:
Mellotron used:
Latte e Miele (Milk and Honey)'s debut album, Passio Secundum Mattheum, is probably also their best, with all the invention that we've come to expect from Italian progressive of that era. It appears to be a concept album, with several pieces by Bach, and lyrics apparently taken from the gospels, which figures given the title. It veers wildly between styles in places, keeping the listener guessing as to what they'd do next (Il Pianto to Giuda is a particularly striking contrast), but without ever moving so far as to lose sight of their core sound. As with so many progressive albums, this will probably take several plays to appreciate properly, so in one playing it's difficult to pick out highlights, although the churchy Hammond on Il Calvario stands out.
Oliviero Lacagnina's Mellotron takes a bit of a back seat to his Solina, which provides all the string parts; as a result, the 'Tron seems to be (very unusually) used almost entirely for brass parts, of all things. I wasn't entirely sure that's what I was hearing until Getzemani, where a 'stabby' part reveals the sound's source, at which point I had to go back to see if I'd missed any on earlier tracks. The only other Mellotron I can hear is a polyphonic flute part on Il Dono Della Vita, despite drummer Alfio Vitanza's credit for flute. The choir, incidentally, appears to be real.
So; a strong album, well worth hearing, although odd enough on the 'Tron front to be probably not worth hearing on that front. Incidentally, the CD's bonus track is a weak single from two years later, which could well have stayed in the vaults, to be honest.
Perfect Combination (1984, 37.09) **/½

Block Party
Fun'n'Games
Falling in Love Again
50/50 Love
Perfect Combination
Heartbreak Look
Baby it's You
Come Out of the Shadows
Current availability:
Mellotron used:
Stacy Lattisaw's career began at the outrageous age of twelve, in 1979, making her all of seventeen when her sixth release, 1984's Perfect Combination (with Johnny Gill), appeared. Produced by Narada Michael Walden, it shifts between several then-popular r'n'b styles, including electro (opener Block Party, 50/50 Love), funk/pop (Fun'n'Games, Heartbreak Look) and 'trad' soul balladry (Falling In Love Again, the title track). Amusingly, some of the synth work reminds me in places of fab Canadian mega-pompsters Saga, although the comparison always falls flat on its face within a few bars.
Frank Martin adds occasional background Mellotron choirs to Falling In Love Again, to no great effect, to be honest. I suppose '80s soul/funk fans may go for this, but I can't see it exciting anyone else, including anyone who might wish to hear a little recorded Mellotron.
The Last Memories of My Old House (2009, 44.51) **/T

December Song
A Letter for Emily
Each Day
Queen or Sweet
Ballad of Celestial Railroad
Travelling Cat
Apologies Song
Wrong Clown
22 & 66
Hospital Road
Ladybird and Bob Dylan
People Are Sick in the Rain
Bad Cough
Silly Bird
Monsters in Love
Current availability:
Mellotron used:
I was originally under the impression that Zak Laughed was a band, but it turns out he's a fifteen year-old French lad - his nom de plume is apparently a literal translation of his full name, Zacharie. His self-written debut, 2009's English-language The Last Memories of My Old House, is full of breezy, Gallic folk/pop and slightly fraught ballads, let down by one overriding problem: Zak's voice. Admittedly, it's not his fault that it hadn't yet broken at the time of recording - in fact, the decision was taken to record the songs written for his immature tones before it did - but it is his fault (and his record company's) that he's committed his tuneless, appallingly flat warblings to a recording medium without pushing himself into better performances. Is this deliberate? If so, why? Frankly, at its best, he sounds as if he's trying to pull off that American half-spoken effect, but as soon as he tries to carry a tune, pain ensues.
Zak and Denis Clavaizolle play (real?) Mellotron, with polyphonic flutes on opener December Song and a monophonic line on Travelling Cat, but I'd be unsurprised to discover that it's fake. Sorry to be so harsh, but I can't imagine why anyone would wish to listen to a voice this tuneless, but then, I expect this is being pushed at teenaged French girls who'll be more interested in the singer than the song, so to speak. Patronising? Moi? Oui. This could've been at least listenable, but isn't.
7" ( 1987, recorded 1973) ***½/½

Cinderella Backstreet
White Light/White Heat
The Last Show (200?, recorded 1973, 66.26) ***/TTT

Sister Ray (Practice)
Sweet Jane
Rock and Roll
All Along the Watchtower
Heroin
White Light/White Heat
Current availability:
Cinderella Backstreet: on Take the Guitar Player for a Ride: Tim/Kerr (out of print?)
Last Show: Handsome
Mellotron used:
Lou Reed fanatic Peter Laughner is one of those 'legendary' figures whose actual output is remarkably sparse; in this case, Laughner played in Cleveland's iconic Rocket From the Tombs, some of whose members went on to form the Dead Boys and Pere Ubu (Laughner played on the latter outfit's early singles), before dying in 1977 of drug-related causes, aged all of 24. He hardly ever entered a recording studio, so his legacy, such as it is, largely consists of live bootlegs and murky rehearsal tapes, which didn't stop Forced Exposure mag releasing a Laughner single in 1987, pairing one of his rare studio recordings, Cinderella Backstreet, with a version of the Velvet Underground's White Light/White Heat from a live tape, confusingly credited to Cinderella Backstreet, Laughner's band at the time.
Cinderella Backstreet (the song) is actually a really rather good vocal/acoustic number that would easily slot into a compilation of junkies' laments, available on Laughner's only CD release, Tim/Kerr's 1993 now out-of-print disc Take the Guitar Player for a Ride, while White Light/White Heat is as endearingly ramshackle as you'd expect, a skronky Mellotron string line appearing some way into the song. As it turns out, the gig from which this track was excerpted has actually been released in its own right, admittedly as a CD-R-only semi-bootleg from Handsome Productions, The Last Show, credited to Peter Laughner & Cinderella Backstreet.
If you're not into the Velvets, it probably isn't the easiest listen ever, particularly (very) low-fi opener Sister Ray, taken from a rehearsal tape, although the actual gig is at least listenable. Mostly Velvets covers, the band also tackle All Along The Watchtower, dedicating it to Hendrix (a mere three years dead at the time), although it has more in common with Dylan's original recording. Co-vocalist Cindy Black doubles on Mellotron, with string parts running through Rock And Roll, All Along The Watchtower (with a major solo part in the middle) and Heroin, plus the aforementioned brief part on White Light/White Heat, making this almost certainly the only time you'll hear a Mellotron used on Velvets songs. It has to be said that much of Black's playing consists of no more than the root note repeated ad infinitum, shifting up an down an octave as the tapes run out, although she definitely redeems herself with that Watchtower part.
Do you buy this? Depends how badly you want to hear Velvets songs played by an acolyte, badly recorded, with extra added Mellotron. The Last Show isn't a bad album, but unless you're really into this stuff, the endless versions of Lou and Co's songs are, well, endless. Nice 'Tron solo on Watchtower, though.
Global Underground: Romania #026 (2004, 140.23) **/½

James Lavelle:
Intro
Queens of the Stone Age:
No One Knows (UNKLE reconstruction)
UNKLE:
In a State
Proper Filthy Naughty:
Flow (false prophet mix)
UNKLE:
Eye 4 an Eye (silencer mix)
Meat Katie:
K Hole
UNKLE:
Have You Passed Through This Night? (eye
for an eye Unkle variation)
DJ Shadow:
G.D.M.F.S.O.B. (Unkle uncensored mix)
UNKLE:
Reign
Meat Katie & Elite Force:
Ju-Ju (hum mix)
Dylan Rhymes & Meat Katie:
Dita Beater
Santos:
Sabot (evil nine mix)
South:
Colours in Waves (UNKLE reconstruction)
M83:
Run Into Flowers (UNKLE reprise)
Plastikman:
Ask Yourself (UNKLE edit)
Scumdolly:
Making Ends Meet
UNKLE:
Invasion (Medway vs. Eva coast to
coast mix)
Peace Division:
No More Subliminal Shit
Meat Katie meets Lee Coombs:
Import
Meat Katie & Elite Force:
Slagg
Ultima:
Don't Funk
Pépé Bradock:
4
Chemical Brothers:
The Golden Path (Ewan's rave hell dub)
Fred Numf vs. Five Point O:
Hong Kong Junkie (Medway remix)
Alex Dolby:
Psiko Garden (Sasha re-edit)
UNKLE:
In a State (Sasha remix)
Current availability:
Mellotron used:
James Lavelle is half of UNKLE, going on to become an in-demand DJ, producer and remixer (it says here), while Global Underground is a series of compilations of progressive house DJ sets, initially recorded, later inspired by club nights in exotic locations. Romania #026 is Lavelle's contribution, virtually indistinguishable from any other random similar effort to the uninitiated (that'll be me); effectively a compilation, but released under Lavelle's name, which is why it's here and not in various artists. What does it sound like? It sounds like a dance album. Yes, I'm thoroughly ignorant. No, I don't care.
Dave Eringa plays Mellotron on South's Colours In Waves (UNKLE Reconstruction), with a faint, high string line that you probably wouldn't even pinpoint as Mellotron were it not credited. I'm not sure why people wish to listen to dance music at home, but it seems they do; lucky there's plenty of it about, eh? This seems to be a highly competent piece of work, but if you're not into it, it'll be as irritating as your local pirate radio station butting in when you're trying to listen to something interesting.
This World is Not My Home (2005, 35.21) ***/T

Day Like Any
Nightingale
Leaving
Never Been Sadder
Innocent Girl
Take 'Em or Leave 'Em
Last Night
Set it Down
This World is Not My Home
We Went Sailing
Stranger Me (2011, 45.24) ***/T

Damn Love Song
You Can't Keep Me
Red Banks
A Great Divide
Often Happens
Lucky Boy
Tricky Heart
Stranger Me
Candle Mambo
Cry My Eyes Out
Let Yourself Go (Come on)
Current availability:
Mellotrons used:
Amy LaVere's debut album, 2005's This World is Not My Home, straddles the folk/country divide slightly uncomfortably, tending to veer between the styles, rather than blending them in the manner of possibly her greatest forebear, Johnny Cash. It's not a bad album, but highlights like opener Day Like Any or Never Been Sadder are often overshadowed by the rather ordinary country numbers that litter the record. Paul Taylor's credited with various things, including Mellotron, which finally appears on Set It Down (although it's supposed to be on Nightingale, too), with strings wobbly enough to be real, making a nice change.
Two albums down the line, 2011's Stranger Me is even more diverse than This World is Not My Home, although not necessarily for the better, as it comes across as slightly uncohesive in places. Better tracks include opener Damn Love Song, her upright bass to the fore, the electric blues of Red Banks and the rhythmic title track, although too many songs lack the energy that might allow them to cut through. Rick Steff plays Mellotron, although all I can hear is flute chords on A Great Divide, not to be confused with the real strings on a couple of tracks, while the polyphonic flutes on Candle Mambo really don't sound very Mellotronic.
Overall, then, two passable efforts with a handful of decent enough tracks, but with next to no Mellotron, you're probably best off going elsewhere.
Under My Skin (2004, 40.52/47.03) **½/½

Take Me Away
Together
Don't Tell Me
He Wasn't
How Does it Feel
My Happy Ending
Nobody's Home
Forgotten
Who Knows
Fall to Pieces
Freak Out
Slipped Away
['Bonus' tracks:
I Always Get What I Want
Nobody's Home (live acoustic)]
Current availability:
Chamberlin used:
Avril Lavigne is known mainly (to me, at least) for her irritating worldwide hit, Sk8er Boi (aaargh!), and appears to have two major, multi-million selling albums to her credit. She seems to align her self with 'punk', but is reported to have never heard of the Sex Pistols, or heard the Ramones, making her claims more than a little suspect, although, in fairness, she was born in 1984, making it all relatively ancient history to her. She's romantically linked to a member of Sum 41, a thoroughly faceless so-called 'punk' outfit, completely interchangeable with Blink 182, or any other current band with a number in their name. Above all else, she reminds me of her awful countrywoman Alanis Morissette, although I'm aware that's a lazy comparison. Tough.
Under My Skin is unlikely to appeal to many people over the age of 20, so it was a foregone conclusion I'd hate it. If it had even the tiniest sliver of originality, or just vaguely attempted to sound like nothing else, rather than everything, I might be able to cope with it. As it is, it's a thoroughly professional record, with no obvious redeeming features whatsoever, although I don't feel justified in giving it an even lower star rating. As for the 'punk' bit, half the tracks are piano ballads; not something I recall hearing from the Ramones or the Pistols. Patrick Warren plays Chamberlin on it, but all I can hear is cellos (assuming they're Chamby) on Fall To Pieces and Slipped Away, although some of the album's string parts could possibly be tape-replay, too.
So; a bloody waste of time. Avoid if you're out of your teens (or indeed, old enough to have sired one. Or anything).
Marc Lavoine (2001, 51.53) ***/T½

Le Pont Mirabeau
Passent les Nuages
J'aurai Voulu
Je Ne Veux Qu'elle
Mucho Embrasse-moi
Chère Amie (Toutes Mes Excuses)
N'oublie Jamais
Paris
Deux Guitares au Soleil
Ma Jonque est Jaune
J'ai Tout Oublié
Ma Solitude.com
Elle a les Yeux Revolver...
Current availability:
Mellotron used:
Marc Lavoine is a French singer whose background is more chanson than le rock'n'roll, at least going by his eighth, eponymous album from 2001. OK, it has a few programmed beats thrown in for the sake of modernism, but take the contemporary touches away, and this could've been made in the mid-'60s. Lavoine duets with several female vocalists, although the only one I've heard of is Françoise Hardy, I'm afraid. The material's almost above criticism; it's French popular song, and it does what it does, like it or not.
Uncredited Mellotron flutes on opener Le Pont Mirabeau from Jean-François Berger, although the credited Mellotron on Ma Solitude.com is slightly confusing. Are those MkII rhythms? Is that MkII guitar? If so, is an actual MkII being used, or is it all samples, including the aforementioned flutes? I'll leave Marc Lavoine here until/if I find out otherwise, but don't put too much money on its veracity.
Stižemo (1978, 35.07) ***½/½

Noč u Paklu
Ko Sam Ja?
Intro-Mental
Poslije Svega
Top Hit Lista
Ljubav
Current availability:
Mellotron used:
Laza i Ipe were keyboard player Laza Ristovski and drummer Goran Ipe Ivandic, both ex-Bijelo Dugme, who made just the one album together, Stižemo, with the help of various friends. Recorded in London, it's a late example of symphonic progressive, and could easily have been made three or four years earlier; that's a compliment, by the way. Vlatko Stefanovski's guitar work is pretty ripping, and Ivandic's sister Gordana provides a fair chunk of the vocals, along with Goran Kovacevic; in fact, the musicianship's excellent all round - particular praise must be given for Ristovski's keyboard work. There's quite a bit of variety on the album - maybe too much; the heads-down boogie of Top Hit Lista is entirely unnecessary, although given its title, it's quite possible it's meant to be a joke. The rest of the material veers between the balladic Ljubav and the almost Who-like Noč u Paklu, with most tracks erring on the side of the quiet as against the loud, making Top Hit Lista that much more of an anomaly.
Most of Ristovski's keyboard work is standard Hammond, piano and synth, with some string synth on Ko Sam Ja?, although he gets some Mellotron in on one track, the mid-paced Poslije Svega, with a string part behind the build-up in the middle of the song. So; once again, you're not going to find this too easily, but for the dedicated collector, it's actually worth the effort, although I don't hear too much local influence on the music, sadly. Worth it if you can find it. Incidentally, Ristovski also played Mellotron on a mid-'80s solo album, Roses for a General, and allegedly also on two Smak albums from the mid-'70s, though I can't verify the latter.
See: Laza Ristovski
Le Notti Difficili (2003, 44.54) ***/T½

Solitudini
Il Babau
Il Sogno Della Scala
Equivalenza
Current availability:
Mellotron used:
LaZona are the latest Fabio Zuffanti (Finisterre, Hostsonaten, La Maschera di Cera, Zuffanti/Heward) side-project, whose sole album to date, Le Notti Difficili, is best described as post-rock, marking a distinct change in approach from his usual symphonic progressive stylings. But is it any good? Matter of opinion, I suppose; as someone who doesn't hear this kind of stuff too often, it neither excites nor utterly bores me, although it probably tends more towards the latter. Long, drifting tracks of mild instrumental dissonance, with trombone interjections, sounds like it's tailor-made for the prog fan, but the reality is rather less interesting, sadly, although I'm sure it conforms to the 'rules' laid down by Mogwai, Godspeed You! Black Emperor and the like. Basically, I'd have thought that if you like the style, you'll probably like this. Conversely...
Zuffanti sidekick Agostino Macor plays Mellotron on Il Sogno Della Scala and Equivalenza, largely consisting of multiple repetitions of basic string chord sequences, serving mainly to give us an idea of how Godspeed et al. might sound if they used a Mellotron. This really isn't the most exciting use you'll ever hear, but then, nor is it the most exciting music you'll ever hear, either, so it's fairly fitting. To sum up; this is post-rock, not prog, and the Mellotron use isn't exactly innovative. Up to you, really.
See: Finisterre | Hostsonaten | La Maschera di Cera | Fabio Zuffanti | Zuffanti/Heward
Restons Amants (2008, 37.43) ***/½

L'Ère Étrange
Grain D'Sel
Restons Amants
Tuer L'Temps
Histoire Grise
Là-Bas, la Terre
Le Juge et la Blonde
Sur Deux Tons
La Meute et le Troupeau
Tell'ment Je M'Aime
Empreintes
Hymne à la Soie
Current availability:
Mellotron used:
Bruno "Maxime" Le Forestier has not only had a near-forty year career, but, unlike many of his sadder contemporaries, makes no attempt to hide his advancing years. Yes, folks, it's called dignity. 2008's Restons Amants is his umpteenth album, a perfectly good singer-songwriter effort, without especially standing out musically, which is probably to miss the point. Better tracks include opener L'Ère Étrange, which sets Le Forestier's stall out unequivocally and the inventive guitar work on La Meute Et Le Troupeau, but nothing here made this listener squirm.
Vincent Mougel plays Mellotron on Sur Deux Tons, with a nice flute part, although it's near-impossible to say whether or not a real machine was harmed during the recording. So; French singer-songwritery effort, probably rather pointless unless you speak the language, although at least it didn't offend.
Sur la Terre Comme au Ciel (1979) ***/TTT

Chevaliers de l'Univers
Être Avec Vous
Jardin de Crystal
Sur la Terre Comme au Ciel
L'Étranger
Traverser la Nuit
Entre Ciel et Terre
Current availability:
Mellotron used:
Michel le François seemingly only released one album before the '90s, 1979's Sur la Terre Comme au Ciel, which comes across as a bit of a stylistic mish-mash, to be honest. It starts well enough, with Chevaliers De l'Univers, which reminded me of Starcastle, oddly enough, which must mean it sounds quite a bit like Yes, I suppose. Être Avec Vous, however, is a fairly sloppy love song sung by a female vocalist, before the album swings back to prog, then proto-AOR, balladry, hard rock... It doesn't seem to be able to decide what it wants to be; diversity's fine, but this doesn't even sound like the same band half the time, but then I suppose that's often the nature of solo projects.
Anyway, there's a fair bit of Mellotron on the album, with five out of seven tracks smothered in strings and choir, although little of the use stands out as exceptional, to be honest. So; a reasonable 'Tron album, but a bit ropey on the musical front, with only two tracks (Chevaliers De l'Univers and Jardin De Crystal) that really count as 'progressive'. Don't spend a fortune.
| | |
| --- | --- |
| Led Zeppelin (UK) see: | |
Ripe (2007, 43.04) *½/½

Love Me Like the World is Ending
American Television
Birds and Bees
Is This How Love's Supposed to Feel?
Blush
Numb
What Would Jay-Z Do?
Sex Without Love
Home
So Hungry
Just Say Yes
Ripe
Current availability:
Mellotron used:
Ben Lee is an Aussie singer-songwriter at the 'extremely wussy' end of the spectrum, loosely comparable to, say, Pete Yorn and similar horrors. 2007's Ripe is his sixth solo album post- his early career in Noise Addict and is... well, suffice to say that it made me grind my teeth in places and you'll probably get a good idea of just how insipid this nonsense really is. I was hoping the occasional lyric might catch my ear (What Would Jay-Z Do? had potential), but no.
Nic Jones plays Mellotron, with background strings on American Television, although other string parts sound like generic samples to my ears. So; yet another crummy album with next to no Mellotron. Why do I bother? Why? Answers on the back of a used circuit diagram for a Mellotron motor speed controller to the usual address.
Carnival in Trinidad (1974, 30.30) ***/TT

Vero
Miss Mary
Jericho
Sprach Zarathustra 2001
My Connie
Bassman
I Come Out to Play
San Fernando Carnival
Priest
Rain-o-Rama
Current availability:
Mellotron used:
Unbelievably, Byron Lee & the Dragonaires formed in 1950, although it took them the better part of a decade to release a record. Throughout their lengthy career, they have released albums in a bewildering variety of styles, including R&B, calypso, ska, reggae, soca and other Caribbean genres, which makes them either opportunists or canny, working musicians in the old 'entertainment' tradition, rather than the more recent 'artistic' one; fair enough, we all have to make a living. 1974's Carnival in Trinidad is pretty much what you'd expect; mostly instrumental Caribbean carnival music, with nary a trace of reggae to be heard, its chief downside being the constant and irritating cowbell-whacking heard throughout, although it's a minor quibble. Highlight? Possibly Sprach Zarathustra 2001, which is, as you might've guessed, a carnival rendering of Richard Strauss' finest few minutes, although the brass section struggles with the semitone shifts they're asked to produce, leading to something of a tuning issue across the section.
Neville Hinds adds all kinds of instrumental colouring, including (of course) a Mellotron, with cello, flute and string parts on Jericho, strings on Bassman and Come Out To Play and flutes on San Fernando Carnival, all depping for more expensive real ones, of course. If you're not into Caribbean carnival music, you really aren't going to like this, frankly, although it seems to be excellent at what it does. Sadly, Lee died of cancer in 2008, although his band have continued his good work as Byron Lee's Dragonaires.
Atras do Porto Tem Uma Cidade (1974, 29.46) ***½/TT½

De Pés No Chão
Yo No Creo Pero
Tratos à Bola
Menino Bonito
Pé de Meia
Mamãe Natureza
Ando Jururu
Eclipse do Cometa
Círculo Vicisio
Tem Uma Cidade
Current availability:
Mellotron used:
Rita Lee was, of course, vocalist with acclaimed Tropicalia outfit Os Mutantes, although she'd moved on before their sole Mellotron album, 1973's oAeoZ. Atras do Porto Tem Uma Cidade was her third solo effort, featuring a mixture of styles, with the funky pop of opener De Pés No Chão contrasting sharply with the rock'n'roll of Tratos à Bola or the brief, heavy instrumental Tem Uma Cidade.
The album's up to the minute gearwise, with a heavy Clavinet presence, with a good helping of Hammond and Moog, plus the obvious. Lee herself plays Mellotron strings on the album, with a part drifting in and out of Yo No Creo Pero, some great volume-pedalled chords on Mamãe Natureza and more background work under real flute on Ando Jururu and on Círculo Vicisio, although the strings on Menino Bonito are real.
Atras do Porto Tem Uma Cidade is perfectly good at what it does, which isn't to say you're going to like it; just don't go expecting Os Mutantes and you shouldn't be too disappointed. Decent Mellotron use, too, as against so many albums of the era who stick it in the background on one track. Lee allegedly used Mellotron on a couple of recent releases (reviewed here), but they both appear to contain samples, to no-one's great surprise (well, are you surprised?).
See: Samples | Os Mutantes
7" (2000) ***/½

Zerotonine Days
Nachtfilter
Current availability:
Mellotron used:
I'm having trouble locating much information about Leech; all I can tell you is that they're a vaguely gothy indie band from Switzerland who've released three albums, well spaced apart. Zerotonine Days (more of an EP than a single) was released two years after their second album, 1998's Soundtrack to an Individual Emotion Picture Mindmovie; the A-side's all a bit ordinary, to be honest, but the flip, Nachtfilter, is an excellent, intense twenty-minute piece of lunacy.
Urs Meyer plays Mellotron, listed as a MkII (I'd be surprised, frankly) on Nachtfilter, with a string part towards the end that sounds like it just might be real. I don't know how easy this is to find, but the B-side's so much better than the A that they almost sound like different bands. Not worth it for the Mellotron, though...
A Major Fancy (1977, recorded 1972-73, 52.25) **½/0

Untitled No.1 - Heritage
Child of the Universe
Kes (a Major Fancy)
Untitled No.2
Sweet Faced Jane
Witburg Night
Long Ships/Link Piece
Untitled No.3
Current availability:
Mellotron used:
John Lees was, of course, guitarist and sometime singer with Barclay James Harvest, who obviously felt, a few years into their career, that he had enough leftover material to record a solo album. Said record was duly knocked up around 1972/3, then stuck on the shelf due to obscure and idiotic record company politics, to finally emerge long after the event, in '77. Good year for soft rock, that. Actually, it probably was a good year for soft rock, what with the global success of such as Fleetwood Mac and ELO, though Lees was to see little of their sales figures. A Major Fancy would just about have passed muster in the early '70s, though it's no more dynamic than the work of his day job, but by the end of the decade it was a Record Out Of Time, and the cover pic of the slightly pudgy artiste in his best woolly jumper wouldn't have done an awful lot to sell it to Clash fans.
Sadly, the material is pretty insipid, not that BJH were ever the most raucous of prog bands, or even the most prog, for that matter. Child Of The Universe was rerecorded by BJH for '74's Everyone is Everybody Else, but nothing else here will be familiar. A quick note at this point to congratulate the hapless sleevenote writer, one Don Hurley, who elected to utilise purple prose such as 'there are very few writers who can inject such nerve-shattering thrust into their lyrics and deliver them with such crushing force', or 'he will spit out lyrics that cut like a machete'. 'Nerve-shattering thrust'? 'Crushing force'? All in his woolly jumper, no doubt. It hardly needs to be said that Lees does no such thing, and A Major Fancy is a pretty wussy effort all round, to be honest. In fairness, it isn't actually offensive, but it couldn't really be said to impinge itself on the consciousness very much at all, and gives the air of being slightly unfinished, with no fewer than three tracks being titled, er, Untitled, although one of them also has a title. Right.
In all honesty, by the time I got to the album's sole 'Tron track, the decisively-titled Untitled No.3, I'd rather lost interest, not helped by what appears to be a total lack of Wally Waller's 'Tron anyway. Incidentally, my copy of the album is on Harvest's Heritage reissue imprint, but I suspect that's how it originally appeared, due to its already-several-years-old status on its release. Side one is pressed fractionally off-centre, too, giving Untitled No.2 the vague impression of being played on a set of steel drums, so all expense spared, it seems. Buy? I really wouldn't...
Leevi & the Leavings (Finland) see: Samples
Strangers on a Train [a.k.a. Voices Calling] (1986, recorded 1978-79, 35.08) **½/T

Hold on Tight
Heartbreaker
Lorraine
You Say
And One Day
Queen of Paradise
Only My Opinion
Strangers on a Train
I Can Fly
Yesterday's Love
Current availability:
Mellotron used:
The Left Banke should need no introduction to anyone interested in rock and pop history: formed in '65 by Michael Brown, they quickly broke with the baroque pop of Walk Away Renée before internecine warfare slowly destroyed the band. Brown went on to Stories, while another three members reformed the band briefly in the late '70s, recording an album that finally saw release in 1986 as Strangers on a Train (resequenced as Voices Calling in Europe). Much of the album's fairly limp pop/rock, although it improves towards the end, the title track being about the best thing here, I Can Fly coming in second.
An unknown musician plays Mellotron, with a major string part on Lorraine, although all other string parts appear to be either real or synth. I'm not sure if Left Banke fans need to hear this or not, as it lacks Brown's melodic genius, try as it might, but I suppose I've heard a lot worse. Only one Mellotron track, though, making it somewhat inessential in that area.
(Like a) Locomotion (1976, recorded 1972-76, 50.38) **½/T

Gimme Your Love
Be-Bop Baby
Tessie (I Love You)
I'll Be There
Mamma Mia 'Everytime I See Ye'
I Can't Say Why
Can't You See Me
(Like a) Locomotion
Gold in New Orleans
Alcohol Ruins Your Life
I Want Ye and I Get Ye
This is Life
Hello, Goodbye, Baby I See Ye
Freedom Means a Lot of Words to Me
Current availability:
Mellotron used:
The Left Side (Left Banke (above), anyone?) were a Dutch pop group who formed in 1967, released loads of singles and split in '76. It's actually quite difficult to track down exactly how many albums they released; it's perfectly possible that 1976's hits set (Like a) Locomotion (a.k.a. The Best of The Left Side?) was their only long-player, assuming it actually appeared that year... You may be able to understand my problem. Anyway, whenever it actually appeared, ten of its fourteen tracks were definitely single A- or B-sides, veering between the funkyish Gimme Your Love (a 1975 single) through the rock'n'roll of Be-Bop Baby, the electric sitar-driven Moody Blues-esque Tessie (I Love You) and several other rather tepid light rock efforts. And what, precisely, is all this 'ye' business, guys? Medieval English in the '70s and you're not Gryphon?
I presume keys man Dick Plat plays the Mellotron on a couple of tracks, along with various synths, with a harmony flute part on the reggae-ish I'll Be There (possibly an unreleased single from '72) and chordal flutes and strings on This Is Life (year unknown), although I wouldn't really say it's worth getting hold of this for that alone. To be honest, I've heard far worse bands than The Left Side, but they sound a little uninspired by today's standards. Maybe not, then.
Magician (1970, 40.10/45.11) **½/½

Magician
Get Myself Together
Goin' Out to the West
Solitaire
Windy Baker Street
Take Me Back
Leaving Song
Fresh Brown Eggs
Up the USA
[CD adds:
The Passing]
Current availability:
Mellotron used:
Ex-Spooky Tooth bassist Andrew/Andy Leigh (who also played on Gary Farr's 1969 opus Take Something With You) recorded his lone solo effort, Magician, around the same period, seeing it released on Polydor in 1970, where it proceeded to make little impression. In all honesty, forty-odd years down the line, you can see why, its mostly laid-back country/folk/psych/rock/boogie sound being pretty much of its time; 'hasn't aged well', I think you could say. The most impressive thing about it (don't hold your breath) is its low-level stellar(-ish) cast, including Farr, Spooky Tooth's Mike Kellie, Titus Groan's Tony Priestland and Blossom Toes' Brian Godding, while its best moments are probably the upbeat, sitar-driven opening title track, the mournful Get Myself Together and jammed-out, nine-minute, Neil Young-ish closer Up The USA.
Leigh is credited with 'Melotron' on two songs, with a high part that I presume is either MkII trombone or muted brass (tenor sax?) on Get Myself Together and something indistinct, chordal and background (possibly the same sound) on Windy Baker Street, only the former to any great effect. He went on to join Matthews' Southern Comfort (led by ex-Fairporter Iain Matthews, of course), before quietly disappearing from the scene in the early '70s. I feel rather churlish not being nicer to this record, but it really hasn't dated too well, to the point where I'm really not sure where the audience lies for Sunbeam's 2011 reissue, although full marks to them for resurrecting a perfectly pleasant, if undemanding obscurity.
See: Spooky Tooth
1978 December (2011, 41.35) **½/½

Ain't Dead Yet
My Name is Money
Bar
Ribbon of Red
I Just Might
Virginia
Poem From the Ocean Floor
If You Won't Tell
Roaming
1978 December
Current availability:
Mellotron used:
Sonia Leigh is a mainstream country artist, although her fifth album, 2011's 1978 December (her birth month) has enough rock input to avoid the full Nashville, coincidentally making it slightly more palatable to the average Planet Mellotron reader. Better tracks include poppy opener Ain't Dead Yet, the lyrically vicious My Name is Money and the vaguely rocky Ribbon Of Red, although country hoedown Bar is slightly unnecessary.
Clay Cook plays distant Mellotron strings on the closing title track, although whether or not they're real can only be a matter for conjecture. Although perfectly acceptable (within the confines of the country scene), I'd have trouble recommending 1978 December to you lot, not least due to its minimal Mellotronic content.
Viša Sila (2010, 43.19) **½/½

Kralj Birtije
Teška Sudbina
Došla Sam Vam Japa Dimo
Vrela
Dorica
Viša Sila
Mađarska
Tunelarina
Ftiček Veli
Lepe Naše Senokoše
Curica
Vinjeta
Current availability:
Mellotron used:
Croatians Boris Leiner and Mišo Hrnjak were two thirds of '80s Yugoslav new wave trio Azra, so it's no great surprise that their third album, 2010's Viša Sila, features an eclectic mix of styles, from reggae-lite opener Kralj Birtije (and several other tracks) through the '80s hard rock of Došla Sam Vam Japa Dimo to the folky new wave pop (!) of the title track. Best track? Probably one of Došla Sam Vam Japa Dimo, odd little folk ditty Curica or pleasant instrumental closer Vinjeta, I suspect.
Jurij Novoselić plays Mellotron flutes on Vrela, with a line following the pop/reggae guitar melody; a wobbly pitch-bend at the end of the track pretty much confirms it was played on a real machine, although I've no idea whose. I can't really recommend this to non-Serbo-Croatian speakers, to be honest; it's too culturally specific to reach out to other audiences, but then, it isn't actually meant to. One minor Mellotron track is unlikely to increase its appeal to Planet Mellotron readers, either.
Chameleon Mood Swing (2004, 40.58) ****/TTT½

Better Off With You - Part 1
Ain't Got No Time
Hands of Time
Chameleon Mood Swing
Suddenly Sunday
Bulldog & Sneakers
I'll Be the Same
Better Off With You - Part 2
Silly Princess
Lemmus Lemmus (2008, 43.05) ****/TT

Happen
Chasing a Ghost
Feathers on Your Body
Tame of the Shrew
The Angels We Thought We Should Be
Smiling Back
Me Chewing on Your Sonar Heart
My Stars, My Moons, My Love
Your Dream Revisited
Violet & Blue
Current availability:
Both titles: Naked Lemming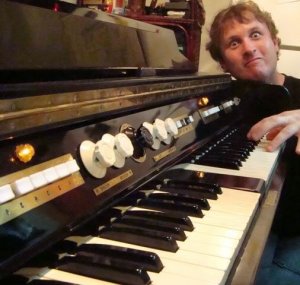 Mellotron used:
Both titles: Zohar Cohen's MkII
Lemmus Lemmus (the Latin name for the common lemming) are Israel's premier (only?) current psych outfit, whose albums are as pure late '60s-esque records as you're likely to hear all year. Their debut, 2004's Chameleon Mood Swing, covers all bases, admittedly mostly early Pink Floyd ones, but who's complaining? Ex-Floyd (fittingly) MkII Mellotron from Noam Rappaport, with a wistful flute part on opener Better Off With You - Part 1, a lush string part on Hands Of Time, a more subdued one on Suddenly Sunday, plus choirs (new tapes, as the choirs weren't on the original MkII ones), upfront strings again on Bulldog & Sneakers, ditto (under Elia Semama's vocals) on Better Off With You - Part 2 and major flute and string parts on closer Silly Princess, from Rappaport and the machine's owner, Zohar Cohen.
Their 2008 eponymous follow-up doesn't miss a trick, sliding through several styles, including '68 Floyd again (opener Happen), jaunty psych/pop (Tame Of The Shrew) and psych/prog on closer Violet & Blue, making for a deeply satisfying mind-enhancing experience, and all entirely legal. Rappaport plays Cohen's MkII again, with the tiniest string swell on Feathers On Your Body and more of the same on Your Dream Revisited, while Cohen himself adds strings, flutes and brass to Violet & Blue, easily the best use on the album. This man clearly knows how to handle a Mellotron...
Overall, both albums are well worth your time and money; their debut's a little single-minded (early Floyd and more early Floyd), while its successor is more varied. Anyway, good music, great (and very real) 'Tron.
Lenka (2008, 39.00) **½/½

The Show
Bring Me Down
Skipalong
Don't Let Me Fall
Anything I'm Not
Knock Knock
Dangerous and Sweet
Trouble is a Friend
Live Like You're Dying
Like a Song
We Will Not Grow Old
Two (2011, 38.50) **/T

Two
Heart Skips a Beat
Roll With the Punches
Sad Song
Everything at Once
Blinded By Love
Here to Stay
You Will Be Mine
Shock Me Into Love
Everything's Okay
The End of the World
Current availability:
Mellotron used:
Lenka (Kripac) occasionally comes across as a less offensive Aussie version of Lily Allen, although most of the material on her eponymous debut is less feisty and more blandly mainstream. Lenka isn't actually an offensive album, just a rather dull one, but then, it isn't aimed at me, but at her teenage girl fans, I'd imagine, with titles like Dangerous And Sweet and Live Like You're Dying. Mike Elizondo plays Mellotron on Knock Knock, but only just, with a deep background string part than only becomes even slightly apparent at the end of the song, although the strings on Live Like You're Dying seem to be real.
2011's imaginatively-titled Two is, effectively, more of the same, better tracks including the vague electro of the opening title track and the '60s girl group sound of Roll With The Punches, although it's mostly lightweight pop, a more unnecessary moment being the Autotune on You Will Be Mine. No! Fail! Lenka and Eamon Ryland play Mellotron, with flutes on Sad Song and strings on Blinded By Love, assuming it's actually real.
Overall, then, blandly pleasant but unengaging, with very little Mellotron work. Next...
Unfinished Music No.1: Two Virgins (1968, 28.59/33.04) ***/TTT

Side One
Side Two
[CD adds:
Remember Love]
Mind Games (1973, 40.38) ***½/T

Mind Games
Tight A$
Aisumasen (I'm Sorry)
One Day (at a Time)
Bring on the Lucie (Freda Peeple)
Nutopian International Anthem
Intuition
Out the Blue
Only People
I Know (I Know)
You Are Here
Meat City
Walls & Bridges (1974, 40.57) **½/½

Going Down on Love
Whatever Gets You Thru the Night
Old Dirt Road
What You Got
Bless You
Scared
#9 Dream
Surprise, Surprise (Sweet Bird of Paradox)
Steel and Glass
Beef Jerky
Nobody Loves You (When You're Down and Out)
Ya Ya
Current availability:
Two Virgins; Rykodisc
Mind Games/Walls & Bridges: Parlophone
Mellotrons used:
Two Virgins: John's MkII
Mind Games/Walls & Bridges: Ken Ascher's M400?
Unfinished Music No.1: Two Virgins is technically Lennon's first solo album, although it was credited to John Lennon and Yoko Ono. I say 'technically' (or maybe 'album'), because very little of it consists of what most people would regard as 'music' at all; it's a highly experimental work, containing much found sound and wailing from Yoko, along with snippets of speech, electronic drones, an upright piano and... John's MkII Mellotron, in its only known recording role, at least at the time. The 'music' is comparable to Lennon's soundscape on the White Album, Revolution 9, and should probably be judged using the same criteria.
It's an interesting listen, with several amusing moments, not least John muttering something about a 'fucking tin opener' on side one. I believe the album is officially split into twelve tracks, but with no track divisions, it's impossible to work out what's what. The 'Tron turns up on both sides, with various left-hand manual rhythms coming into play, and much messing about on the right-hand manual, with strings and organ being subjected to some extreme pitchbending measures, notably about eight minutes into side two. I can't realistically recommend this as a musical listening experience, but it's a fascinating glimpse into Lennon's rather fractured state of mind at the time. Not forgetting the cover... A full-frontal nude shot of the pair upset an awful lot of people, thus having the desired effect, while allowing me to show a picture of John Lennon's knob. Worth it for its oddness, and some quite revolutionary Mellotron work. The CD's bonus track, incidentally, is the b-side to Give Peace A Chance.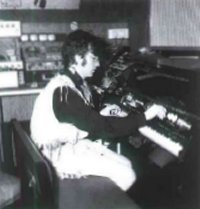 After the Beatles' final split in 1970, all four members went all-out to prove that they didn't need the others by sticking out stacks of solo albums, of rather variable quality although, amusingly, Ringo was (briefly) the most successful. John took a few albums to find his feet, finally getting it right on his second proper post-Beatles release, Imagine in 1971. Love it or loathe it (I'm staying out of this one), it sold shitloads, and the title track still tops 'greatest ever song' polls. It seems there was supposed to be some Mellotronic input to the album, with the Moody Blues' Mike Pinder being drafted in to play the thing, no doubt working on the basis that you might as well get the best. However, the 'Tron he was supposed to play (presumably John's) wouldn't work properly (don't tell me, not maintained...), so he ended up merely bashing a tambourine. Andy Davis from the marvellous Stackridge was also supposed to play some guitar on it, but blew the session out as the band had a gig. And which would he remember more now? And doesn't he know it?
Paul McCartney was the only ex-member to use the Mellotron on a regular basis in his solo career, although John used the odd bit on a couple of albums, the first being 1973's Mind Games, from his regular keyboard man, Ken Ascher. It's the first thing you hear as you put the needle down/press 'play', a high string part lurching straight in on the title track, and although the track's smothered in it, it's not the greatest use you're ever going to hear, to be honest. One Day (At A Time) has a flute part, and what might be a couple of choir chords, though it's hard to tell, while there's some background strings on I Know (I Know), which, going by the lyrics, seems to be a semi-retraction of the 'sentiments' expressed on Imagine's How Do You Sleep?, regarding the breakdown of his personal and professional relationship with Paul.
Lennon followed Mind Games with Walls & Bridges, made during his so-called 'lost weekend', otherwise known as the 18 months when he swapped Yoko for May Pang (what was it about him and oriental women?). The album has its fans, but I can't say I'm among them; soul-influenced mainstream '70s rock is never going to thrill me overmuch, and there's little here that either floats my boat or even makes me think that anyone would bother listening to it now were it not by John. Elton John guests on two tracks, but I'd be lying if I said he livened proceedings up to any noticeable extent, although he was responsible for John's last live appearance at Madison Square Garden a few months after the album's release, after winning a bet. Ken Ascher is credited with 'Tron, again, this time on just one track, Bless You, on which you can just about make out some background strings if you listen really closely.
Well, Two Virgins is surprisingly listenable, in a completely-off-the-wall kind of way, and has some very interesting Mellotron work to boot. However, I couldn't really recommend either Mind Games or Walls & Bridges as top Mellotronic experiences, to be honest, although Mind Games itself is fairly full-on. Not for all you progheads out there, shall we say.
See: Beatles | Paul McCartney | George Harrison | Ringo Starr | Yoko Ono
Help Yourself (1991, 58.29) **½/T

Rebel King
Saltwater
Get a Life
Would You
Maybe I Was Wrong
Help Yourself
Listen
Other Side of Town
New Physics Rant
Take Me Home
Imaginary Lines
Keep the People Working
Current availability:
Mellotron used:
John's elder son spent a few years as a critics' darling, before it finally dawned on them that he was nowhere near as talented as his dad. He was unfortunate enough to rise to prominence in the '80s, complete with that decade's appalling production values, and a misplaced faith in the power of the Studio As Musical Salvation. Help Yourself consists largely of run-of-the-mill pop/rock, with uptempo stuff like Get A Life contrasting with balladry such as Take Me Home, although most of the material is resolutely mid-paced and unchallenging.
The only Mellotron on the album (player unknown, although it may well have been producer and past 'Tron-user Bob Ezrin) is on Saltwater, a horrendous rip-off of his dad's inimitable Strawberry Fields Forever, with a cheesy synth-flute intro that's far too close to the original for comfort. The 'Tron strings sound wobbly enough to be real, but Lennon's motive for its use has to be questioned, assuming he actually had any say in the decision. You might have gathered that I'm not very keen on this album, although I believe it did well enough when it came out. One 'Tron track isn't enough to make a purchase worthwhile, although since Saltwater was released as a single, it might be worth grabbing if you should run into a second-hand copy anywhere.
Into the Sun (1998, 49.08) **½/T

Mystery Juice
Into the Sun
Home
Bathtub
One Night
Spaceship
Photosynthesis
Queue
Two Fine Lovers
Part One of the Cowboy Trilogy
Wasted
Breeze
Sean's Theme
Current availability:
Mellotron used:
I'm sure you all know perfectly well that Sean Lennon is the only offspring of John and Yoko's decade-plus together, born in New York in 1975, so I won't bother mentioning it. 1998's Into the Sun is his first solo album, made while personally and musically entwined with Cibo Matto, making it hardly surprising that some of their retro-cheesiness rubbed off on the record. Lennon's fondness for Brazil's Os Mutantes is also fairly apparent in places, although the album seems strangely anodyne in comparison to that outfit's Tropicalia-influenced psychedelia. Sadly, Lennon's voice is something of an irritant on the album, largely 'cos he sounds almost exactly like his dad (listen to Queue), despite being (technically) American. Some (many?) of you love John's voice. Some of us don't.
Lennon apparently used a mixture of real 'Tron and samples on the album. Why? Why not use all real? Anyway, the difference is fairly easy to spot: the quiet flutes on opener Mystery Juice are probably real, while the strings on Queue almost certainly aren't, leaving the cellos on closer Sean's Theme, which sound genuine. Overall, this album fails on several fronts, although I'm sure it has as many admirers as detractors. Two probably real 'Tron tracks don't make it worth getting, though, the same going for the bulk of the material. Disappointing.
See: Cibo Matto
Iceberg (1973, 47.06) ***½/½

Razor Blade and Rattlesnake
I Just Can't Win
Lisa
Nothing is Happening
Looking for a Man
A Hard Way to Live
Broken Ovation
Jesse
Ten Thousand Takers
The Ghost of Musket Flat
Crosby (Second Class Citizen Blues)
7171 551
Current availability:
2-on-2 with Kamikaze: BGO (UK)
Mellotron used:
Erstwhile Man guitarist Roger "Deke" Leonard's first solo album, Iceberg, is an odd mixture of styles, like many similar efforts, where an artist writes a disparate collection of songs that aren't suitable for their parent band, then sticks them all together on one record. To quote the Mighty Boosh, "I think it is perhaps something to be saved for your solo project". Stylistically, the frenetic hard rock of Razor Blade And Rattlesnake, the rock'n'roll of I Just Can't Win, the country balladry of Lisa and half a dozen other styles all rub shoulders, seemingly getting on quite well together, despite their differences.
Full credits give the game away on the Mellotron front (doubtless the Rockfield machine, where the album was recorded), with Deke himself playing it on the electric folk instrumental The Ghost Of Musket Flat. Now, before I put the album on, I guessed we'd be getting either a 'Strawberry Fields'-style flute part, or some quavery strings. Wrong. Under the track's real violin you can just about hear... trombones. I think. You can only really hear them at the very end of the track, and I can't really say they especially enhance it in any meaningful way. Oh well.
This probably isn't an album for your average Man fan, as it only occasionally sounds much like them (notably on Broken Ovation, and 7171 551, later to become a Man classic, of course), but hardcore fans probably need to own a copy, along with its successor, the following year's 'Tron-free Kamikaze. Just don't bother for the Mellotron, OK?
A quick footnote: why has my French UA LP got 7171 551 listed as '2138920716' on the label? Is this some Gallic in-joke - a girlfriend's phone number, maybe? I thought French numbers had eight digits. Whatever.
Another quick footnote: Deke is pictured standing in front of a Bristol Fighter on the sleeve, and the album's called Iceberg. For the follow-up, he was apparently keen on being pictured in front of an iceberg, while calling the album Bristol Fighter. Why do people drop these great ideas? It's like the follow-up to 'A Fish Called Wanda', 'Fierce Creatures' (yawn), which was originally going to be called 'Death Fish II'. Why, I mean, WHY, change something so perfect?
Improvised Waves (2005, 64.57) ***½/TTTT

Arpeg Two
As the Water Recedes...
Flute and Piano
Track 1
Current availability:
Mellotron used:
Moore's 'Formicatron' - formica-covered M400 (!)
Ken Leonard and Jimmy Moore are two of the East Coast's major Mellotron luminaries; Ken is intimately involved with MONEYPIT (Mellotron enthusiasts' meetings - don't ask), while Jimmy is Streetly Electronics' East Coast rep. In late 2004, they decided to hook up to record some improvised electronic music, heavily featuring the Mellotron. The end result (released the following year) is Improvised Waves, with four pieces spread over slightly over an hour, mostly recorded live in the studio. Three of the pieces are pretty much as you'd expect, improvised EM with loads of Mellotron, although Flute And Piano does exactly what it says on the tin, being a highly melodic Mellotron flute/piano duet.
Moore plays most of the Mellotron parts, although Leonard adds some on Arpeg Two, with lots of string section, the occasional flute line and some background choirs. Flute And Piano is fairly obvious, while the other two tracks (including the 26-minute As The Water Recedes...) stick mainly to the string section and the odd flute part. The reason this 'only' gets four Ts is that the Mellotron work is, unsurprisingly, rather vague, as is most of the music, although it must be featured on at least two thirds of the album's length.
This is available from Ken's site (above), should you wish to indulge in the duo's indulgence. Despite its unsurprising lack of structure, this is far better than most modern EM albums, with their computer-driven, sample-triggering nonentitieness (well, it's a word now), and worth hearing for fans of the genre, or anyone who wants to hear loads of Mellotron.
Faces Down (2001, 53.11/57.18) **½/T

Dead Passengers
You Know So Well
Sleep on Needles
Suffused With Love
Side Two
Modern Nature
Virtue and Wine
On and Off Again
No One's Gonna Come
All Luck Ran Out
Things You Call Fate
[US bonus track:
Rosebud]
Current availability:
Mellotron used:
Sondre Lerche is a Norwegian singer-songwriter who crosses over into the mainstream pop market, going by his debut, 2001's Faces Down. It's not that it's an inherently unpleasant album, but its cheerfulness disguised as misery (well, I know what I mean) becomes an irritant after a few tracks. If the album has a best track, it's probably opener Dead Passengers, but chances are that's only because the irritation hasn't kicked in yet. Worst? Possibly Modern Nature, largely because it's a duet with the entirely tuneless Lillian Samdal, whoever she may be, or the neverending Things You Call Fate that closed the original release, simply because it's over nine minutes long, for no good reason.
Producer H.P. Gundersen plays Mellotron on a couple of tracks, with flutes on You Know So Well and Virtue And Wine, both alongside real strings; nice to hear, but I couldn't honestly say it enhances the album that much. So; heartfelt Norwegian pop, anyone? Didn't think so.
See: Samples
Power Hôr (2007, 62.17) ***/T

Black Forest Hamm
Powerwhorses
Loadbath
Irreversible
Current availability:
Mellotron used:
Lesbian are so-named because (excuse me if I misquote), "All the cool names had gone" and because it, "Evokes pure, sexually-charged freedom", which certainly shows some insight into the lesbian demi-monde, I have to say. I've seen Power Hôr (with or without the ˆ) described as 'a run through the history of heavy metal' or somesuch, but to my ears, it's merely a modern progressive/death release, written by guys who listened to Iron Maiden a little too much in their youth. The album's four pieces ('songs' seems a little inadequate) average out at around fifteen minutes apiece, moving through vast, distorted soundscapes, punctuated by the occasional (and really, really unnecessary) 'cookie monster' vocal. Please don't do that again, chaps. It's ridiculous and not the slightest bit threatening. It's certainly 'progressive', but it's also a real grind (pun intended) for the non-faithful, but then, Lesbian are directing their energies at their core audience, while the rest of us can go fly a kite.
Mellotron from Steve Moore, with background strings on Powerwhorses, Loadbath and Irreversible and possible flutes on Loadbath, but as to whether or not it's real... It's all low in the mix, and while it adds to the album's atmosphere, it isn't ubiquitous enough to be one of its defining features; I'm reminded of Trettioåriga Kriget's mid-'70s use in a hard rock setting, for some reason. So; long, slow and noisy, with minimal Mellotron, real or otherwise. yes for the metalhead, no for the rest of us.
Lescop (France) see: Samples
Go! (1997, 35.11) ***/T

I Got Time
Because of You
Anchor
Find You Dead
Veda Very Shining
Co-Pilot
Go!
Sparklegirl
Alouette & Me
I'm a Fool
Disappear
Current availability:
Mellotron used:
Letters to Cleo are another in a seemingly endless list of American female/female-fronted pop/punk bands, this time from Boston. Going by their third album, 1997's Go!, they don't do anything especially original, although the bitter Alouette & Me impresses both musically and lyrically in comparison to the rest of the album. Anchor is probably the best of their punkier material, but little of it's anything to really write home about.
Guitarist Michael Eisenstein doubles on keys, with Farfisa on a few tracks and Mellotron on Sparklegirl, with upfront strings in a couple of places. So; perfectly ordinary pop/punk with only one track that stands out in any way. Maybe not.
Black Sun (1978, 38.24) ***½/T

Nuit Lunaire
Requiem pour un Astronaute
Soleil Noir
Adagio pour un Poète
Les Plaines de Feu
Fleur de Lit
Le "Blue Bar..."
La Chasse
Romance de Garnison
Dernier Bal
Les Géographes
Un Homme dans la Nuit
Current availability:
Mellotron used:
If this Claude Léveillé is the one to whom I keep finding Internet references, he was born in 1932 and has released over 30 albums, though I can't actually find any cross-reference to 1978's Black Sun. A really rather good all-instrumental progressive album, it doesn't fit fully into any of the usual convenient categories, although loosely 'symphonic' isn't a million miles off the mark. While keyboard-led, Léveillé was quite happy to throw other instruments into the mix, with both violin and sitar on the 'title track', Soleil Noir, and a decidedly funky guitar part on Le "Blue Bar...". Overall, the composition is good, if not outstanding, with plenty of strong melodies to hold the interest over repeated playings, especially in the 'awkward' instrumental field.
By the last track, Un Homme Dans La Nuit, I was firmly convinced this was another Mellotron non-starter, when suddenly that unmistakeable 'Tron string sound surged up through the mix. The bulk of the album's strings are clearly string synth, but that obvious 'Tron part made me reappraise the rest of the album, finding more of the same on Le "Blue Bar...". So; the handful of copies I've found listed on the Web are all expensive, though you may find one cheaper, especially if you're in the Québec region. It's definitely worth hearing for the prog fan who thinks he has it all, though not for the Mellotron.
Oshik Levi (1974, 35.16) **/T½

Haiti Gever
Ze Mikvar
Shir Eres Ganuv
Agadat Deshe
Yesh Li Shir
Raglaim
Yonatan Sa HaBaita
Ishmael
Lo Hikarti Otha
Nigun Atik
Current availability:
Mellotron used:
Other than that he is/was a mainstream Israeli pop singer, I can't really tell you much about Oshik Levi/Levy, other than that his eponymous 1974 album contains Israeli folk-influenced pop. While not completely horrible, it's so tied into its time and place of conception that it's difficult to reassess it well over thirty years on; it sounds like exactly what it is, for better or (probably) worse.
Matti Caspi plays Mellotron, with orchestralish strings on Ze Mikvar, Agadat Deshe and Lo Hikarti Otha and flutes on closer Nigun Atik. An inability to read Hebrew (funnily enough) means that I can't even tell whether or not this is on CD; I can't imagine you really want to hear it, anyway, unless you're an obsessive collector of Israeli pop. A little Mellotron improves things slightly, but nowhere near enough to make this worth tracking down.
Leviathan (1974) ***½/TTTT½

Arabesque
Angela
Endless Dream
Seagull
Angel of Death
Always Need You
Quicksilver Clay
7" ( 1974) ***½/T½

Why Must I Be Like You
I'll Get Lost Out There
Current availability:
Leviathan: on CD, label unknown
Why Must I Be Like You: not on CD
Mellotrons used:
Both titles: band's own M400?
Leviathan were actually less a full-on prog outfit than a progressive hard rock act, and while none of the material on Leviathan particularly stands out, it's a good album of its type. Like so many US prog(-ish) outfits, they had a hard time getting signed by anyone, never mind a major, so it's fortunate for us that this album's actually available at all. Leviathan opens with some heavy-duty 'Tron strings, getting the album off to a good start, then, well, doesn't let up for the next forty minutes. This is a serious Mellotron Album, with John Sadler's 'Tron all over everything; mostly strings, but a couple of affecting flute melodies, too. It's difficult to pinpoint highlights, but the flutes on Always Need You are especially good; in fact, the only thing that stops it getting the full five Ts is a lack of 'Mellotron Moments' comparable to, well, all the classics.
It turns out (thanks, Mark) that Leviathan also released a non-LP single the same year, Why Must I Be Like You c/w I'll Get Lost Out There. The A-side's an average hard rocker, but the flip is more of a slow-burner, with plenty of those 'Tron strings, including an outrageous pitchbending section towards the end. Shame these tracks weren't added to the CD of the album, really...
So; good but not great, but if you like huge dollops of Mellotron splattered all over everything (hi, Gary), this album's yer man. The single's not bad, too, but you're not exactly going to find it easily.
Leviathan: In the Heart of the Beast (1980, 44.24) ***½/TT

Sunpower
San Andreas Rag
Room at the Top
Blues for Us
Leakin' Like a Sieve
Mourning Dove
Pre-War Blues
Shenachie Hill
Ma Tovu
Log Rhythms on Isaiah's Grave
Risin' Wind (1981, 36.37) ***½/TT

Eternal Return
Re-Run Ron
I Can't Think
Pre-War Blues Phase II
Blind Leading Blind
Risin' Wind
Celtic Phantasy
Save the Black Hills
Live & Nuclear-Free! (1984, 45.37) ***/½

Talkin' Raw Deal
The Fema Side-Step
Livermore or Less
Who Builds the H-Bomb?
Arms Race or Human Race
Blond Sleil
Fast for Life
The Ghost of Arthur McDuffie
Casitas
Only Remembered
Current availability:
Chamberlins used:
All titles: studio machine?
Mark Levy is a folk musician and political satirist, active since the late '70s, his first album (to my knowledge) being 1980's Leviathan: In the Heart of the Beast, an excellent folk/singer-songwriter effort, covering several bases musically, while lyrically tackling various liberal causes of the day (mostly still relevant now). Highlights include solar energy plea Sunpower, witty earthquake warning San Andreas Rag, Shenachie Hill and Log Rhythms On Isaiah's Grave, with no clunkers amongst the rest of the material. Two musicians on Chamberlin: Paul Smith adds background strings to opener Sunpower, while Harriet Jacoff adds 'chorus' (sounds like mixed Chamby male and female vocals) to Shenachie Hill and strings, 'chorus' and church organ to Log Rhythms On Isaiah's Grave. Now, I didn't know there was a church organ sound in the Chamby library, so if nothing else, consider this an excellent demo, as it comes through the mix loud'n'clear.
He followed up in '81 with Risin' Wind, a good, if slightly lesser album than Leviathan. Its highpoint has to be its twelve-minute title track, rising (sorry) like a leviathan (even more sorry) over the rest of the record, a folk/rock epic, no less, other top tracks including opener Eternal Return, acoustic instrumental Celtic Phantasy and closer Save The Black Hills. Although there's only one credited Chamby track, it's all over opener Eternal Return, too, with strings and church organ, presumably from Levy, as are the credited strings, choirs and church organ on the title track.
1984's Live & Nuclear-Free! features one side of solo acoustic live satire and one of largely-unadorned studio material; the live side is good for what it is, although Levy's concentration on the nuclear issue is a little outdated these days, while the nine-minute Fast For Life is the studio highlight. Chamberlin (on the studio side, of course) from Justin Mayer, later to receive (admittedly rather minor) acclaim as inventor and builder of the J-Tron, his own, one-off Mellotron/Chamberlin hybrid and a thing of beauty. He adds a brief string part towards the end of Fast For Life, but that's your lot.
Levy is still recording and performing today, he concentrates on his faith these days, his more recent albums reflecting aspects of Jewish history and as such, probably (doubtless unintentionally) rather excluding fans of his early work. Sadly, none of his early titles are on CD, although Levy's website mentions that he still has a few LPs for sale, although he doesn't say which. Drop him a line and see if he can sell you any of these. Incidentally, major thanks to regular contributor Mark Medley for supplying these hard-to-find titles.
Now in a Minute (1996, 45.46) *½/0

Without Love
Mother
I Love You Always Forever
Nothing Ever Changes
Simone
Love & Affection
Agenais
Fools Paradise
Lights of Life
Silent World
I Love You Always Forever (Philly Remix)
Current availability:
Mellotron used:
Donna Lewis is what Kate Bush just might've been like had she been really, really shit. I'm sure she's a lovely lady an' all that, and I know full well she's very talented, but her debut album, 1996's Now in a Minute, is barfworthy drivel. How can I describe this? Why bother? OK, here goes anyway: soul-lite crossed with appalling balladry and the aforementioned Kate B's worst moments. There are no best tracks.
Although Harvey Jones is credited with 'Mellotron flutes', I suspect you'll need sharper ears than mine to hear them. Maybe they pitchbent them up until they were out of the range of human hearing. Maybe they're just really low in the mix. Maybe you could think about not even attempting to hear this album if you know what's good for you.
Echo [U.S. Version] (2009, 58.31) **/T

Happy
I Got You
Love Letter
Can't Breathe
You Don't Care
Outta My Head
Brave
My Hands
Alive
Don't Let Me Down
Fly Here Now
Broken
Lost Then Found
Stone Hearts & Hand Grenades
Current availability:
Mellotron used:
For those of you who've been hiding in a cave in Tora Bora for the last few years, Leona Lewis won the 2006 British X Factor, by dint of being a fairly decent singer; given that most of the voters are teenage girls, she did doubly well to win against the hordes of useless-but-pretty boys that seem to clog up the show. Like I give a shit. The whole media circus is a horrible feeding frenzy of fake dramatics (though very real emotion, at least on the part of the contestants) and pure, capitalist-to-the-core money-making from that vampire of the music biz... OK, I'll shut up now.
Lewis has actually lasted to a second album, 2009's Echo, making it look like a distinct possibility her career may have some longevity, and good luck to her. She hasn't got the greatest soul voice in the world, but I've heard a damn' sight worse, although the album's pretty anodyne, possibly excepting the electro of Can't Breathe, although it's not exactly Front 242. For some strange, no doubt income-generation-related reason, the album's been heavily re-jigged for the American market, including two songs not on the UK version. One of these is You Don't Care, with apparently real Mellotron flutes all over the thing (played by track producer Ryan Tedder and recorded at Abbey Road, fact fans), to passable effect, but hardly something to make the 'Tron fetishist splash out, to be honest.
Open (2004, 40.34) *½/T

Intro/Open
Dance
I Never Felt Like This Before
Mr. Dawg
Heart Made Me a Fool
You
Mr. Weatherman
Butterflies
Nasty Boy
Radio
Now You're Gone
Current availability:
Mellotron used:
I'd never heard of Shaznay Lewis before I stumbled across a Mellotronic reference to her sole solo album to date, 2004's Open, although she was apparently regarded as 'the talented one' in Brit girly-group All Saints, which perturbs me as to the collective talents of the other members. Basically, the album consists of typical mid-'00s dance-pop with no redeeming features, which tells you everything you need to know about it.
Noted pop producer Rick Nowels (Mel C/Dido/Ronan Keating) adds Mellotron flutes to Mr. Weatherman and distant choirs to Nasty Boy (complete with its River Deep, Mountain High chorus rip-off), so we're not exactly talking essential usage here (big surprise). I imagine Miss Lewis still has a career; good luck to her, but I doubt if she's going to pick up any sales from this site.
Tangos & Tantrums (2005, 39.58) ***½/T

By Heart
All His Exes
Rockwell's Blues
Movies
Promises of Paris
If Love Songs
When I Drink
New York
Conversation Piece
Valentine's Day
My Rival
Old Friends
Translations (2007, 36.55) ***/T

Starsong
Happy Like That
If it Don't Come Easy
Say in Touch
Just You
Isobel
Cheap Ain't Free
Something to Dream to
Old Queens, Monet and Me
Death By Beauty
Your Voice Carries
Current availability:
Both titles: Cheap Lullaby
Mellotrons used:
Ex-pat Brit Sylvie Lewis has connections with Sondre Lerche and Richard Swift, amongst others, the latter producing her first two albums. The first, 2005's Tangos & Tantrums, is a decent singer-songwriter album, replete with jazzy touches, highlights including All His Exes, the faux-Arabic strings on Conversation Piece and, above all, My Rival, featuring Lewis sounding particularly British. Frank Lenz plays Mellotron, with a smooth string part on When I Drink, possibly underlaid with vibes, although the album's other string parts are real.
The follow-up, 2007's Translations, is another perfectly acceptable slightly jazzy singer-songwriter effort, albeit with fewer standout tracks; those of you/us not into the style probably aren't going to get much from it. Richard Swift plays Mellotron, with strings on opener Starsong, what sounds like Chamberlin solo male voice (I thought this was a Mellotron?) on Just You and (and I'm pushing the boat out with this one) vibes on closer Your Voice Carries; really dirty with what sounds like key-click.
Not albums you're all going to like, but perfectly good ones in their oeuvre, unlike so many I've encountered. Not sure about that Mellotron, but none of it's enough to get excited about, anyway.
Youth Novels (2008, 44.48) ***/½

Melodies & Desires
Dance, Dance, Dance
I'm Good, I'm Gone
Let it Fall
My Love
Little Bit
Hanging High
This Trumpet in My Head
Complaint Department
Breaking it Up
Time Flies
Window Blues
Current availability:
Mellotron used:
Li Lykke Timotej Zachrisson's first album, 2008's Youth Novels, is a quiet, slightly haunted album that probably loosely fits under the 'indie' umbrella, while being nowhere near that simple or derivative. Various influences are displayed, including that catch-all 'alt.rock', electronica and folk, amongst others. Best tracks? This Trumpet In My Head stands out for me, but nothing here actually offends.
John Eriksson plays Mellotron on Time Flies, with background cellos that may or may not have had anything to do with a real Mellotron. Probably not one for regular Planet Mellotron readers, then, but far from repellent and well-constructed, if somewhat light on the 'Tron front.
Schock (Transfert-Suspence-Hypnos) (1976, 30.42) ***½/TT½

The Shock
L'Altalena Rossa
Transfert/Hypnos/Transfert
La Baia
La Cantina/The Shock
Tema di Marco/Tema di Marco 2
L'Incubo
Transfert 3
Il Fantasma Suona il Piano
Transfert 4/Tema Di Marco 2
Current availability:
Mellotron used:
Given that the misspelled Schock (Transfert-Suspence-Hypnos) (it should be Shock) is a mid-'70s Italian horror film soundtrack, it should come as absolutely no surprise to anyone to hear that Libra had a Goblin connection, although they were a long way from being the same band. You'd be forgiven for thinking they were, mind you, as their dark, frequently near-atonal music parallels Goblin's quite eerily, involving inventive synth patches and dissonant Mellotron choirs, amongst other musical pointers. Allesandro "Sandro" Centofanti's innovative keyboard work is probably the album's most outstanding quality, although the musicianship is excellent throughout; opener The Shock is a killer bass/drums/Hammond/synth workout, while guitarist Carlo Pennisi contributes some excellent acoustic playing on L'Altalena Rossa.
Centofanti's 'Tron strings open the album, with some of the loudest choirs I've ever heard within the first minute, clearly mixed way up from the part that precedes them. Transfert/Hypnos/Transfert features church organ tapes, although it's hard to tell whether the strings on the track are 'Tron or, er, something else. More choirs on Tema Di Marco, with choirs and cellos on L'Incubo, along with more of those 'are they or aren't they?' strings, although that seems to be it, sadly.
So; another excellent Cinevox release, unleashing more Italian horror onto the outside world. Libra were a good little unit, going by the evidence here, although their first two albums, recorded for Motown, of all labels, are apparently best avoided if you don't like The Funk. Can't comment on them, but Schock is quite essential for Goblin fans and horror film buffs generally.
See: Goblin
Compass (2010, 50.23) **/T½

Completely Exposed
Your Sweet Boom
She Needs Me
I Wanna Be Your Telephone
Enough's Enough
The Ring
You Are Waking
I Can Love Again
It's a Kiss
Compass
Gypsy Blood
Coma Chameleon
Big Drift
You See My Light
Current availability:
Mellotron used:
Jamie Lidell is a British ex-pat New Yorker, specialising in layering his own beatboxing to his vocals, a trick he apparently performs onstage; proficient technically, if not necessarily musically. 2010's Compass (produced by Beck) is his fifth long-player, less 'soul vocal over beatboxing' than I'd expected; the clue's probably in his label: Warp. That isn't to say that I consider the album a milepost in the evolution of music, but parts of it are far less terrible than I'd (teeth-grittingly) expected.
Pat Sansone plays Mellotron, with flutes on opener Completely Exposed, She Needs Me, You Are Waking and Big Drift; it's possible it provides various other sounds on the album, but these are the only definites. Overall, while clever, Compass isn't necessarily interesting, unless 'progressive dance' (or somesuch) floats your boat. Two stars for experimentation, but please don't take that as an even partial recommendation.
Baba Yaga (1999, 49.32) ****/T½

Loki
Iriandia
Astra
Aja
Baba Yaga
Old Larry
January
Ritual
Inoque
Wackidoo
W
Current availability:
Mellotron used:
Annbjørg Lien released her first record in 1983, at the age of twelve (!), but was in her late teens when her first album appeared. Lien sings and plays the Hardanger fiddle, the hardingfele, so it's no great surprise that her music is heavily informed by Nordic folk, although it has many contemporary touches, both instrumentally and in the arrangements. Baba Yaga is only her second album under her own name, and is an appealing combination of folk melodies and rock instrumentation, without doing that 'folk metal' thing that seems to have taken off in the region recently. It's difficult to pinpoint standout tracks, although Wackidoo may appeal to progheads, with its blatant ELP homage, on top of the album title's Pictures at an Exhibition reference.
Bjørd Ole Rasch plays Mellotron, with background strings on the title track, a polyphonic flute part at the end of Old Larry and choirs on Ritual, although all sound a little murky. Real? Who knows? Anyway, an excellent little album, though not especially on the Mellotron front. Worthwhile.
Suburban Hymns (2005, 41.39) **/T

My Last Hostage
Coat of Arms
Charlotte St.
Muscle Cars
Skateland
Thrill Ride
Running Redlights
Shift Your Gaze
Mea Culpa
A Chorus of Crickets
Current availability:
Mellotron used:
The Life & Times play a particularly empty, vacant variety of indie; as they describe themselves on their site: "...moody, spacey, sonically overwhelming, symphonic and always grandiose". What's not to hate? Like U2 but worse, they are the living embodiment of the old saw about empty vessels making the most noise; they make a lot of noise, it seems and are certainly completely empty.
Although J. Robbins is credited with Mellotron on Thrill Ride, he actually plays it on the lengthyish Mea Culpa, helping to make it possibly the least bad track on the album. I wouldn't take that as any kid of recommendation, though; this is unworthy of your time.
No Name Face (2001, 55.23) **/½

Hanging By a Moment
Sick Cycle Carousel
Unknown
Somebody Else's Song
Trying
Only One
Simon
Cling and Clatter
Breathing
Quasimodo
Somewhere in Between
Everything
CDS (2001) **/½

Hanging By a Moment
Fairy Tales
What's Wrong With That
Fool
Lifehouse (2005, 47.50/54.52) */½

Come Back Down
You and Me
Blind
All in All
Better Luck Next Time
Days Go By
Into the Sun
Undone
We'll Never Know
Walking Away
Chapter One
The End Has Only Begun
[Bonus tracks:
Today
Along the Way]
Current availability:
No Name: Dreamworks
Lifehouse: Polydor/Geffen
Chamberlins used:
I've seen Lifehouse compared to Crowded House and even, God help us, Nirvana. Er, huh? The former write transcendent pop, the latter transcendent rock. Lifehouse write third-rate indie drivel, held together by Jason Wade's annoying voice and clichéd vocal melodies. Transcendent nothing. Their debut, 2001's No Name Face, starts (almost) promisingly with their first hit, Hanging By A Moment, although the song becomes an irritant after a couple of plays. The album takes a serious dip after this, rapidly becoming bogged down in mid-paced pop/rock pointlessness, guaranteed to appeal to a certain type of teenager and equally guaranteed to piss off anyone who's heard any music made before 1998. Session bloke Marcus Barone plays Chamberlin on Trying, with some strings alongside real ones, and maybe some flutes hidden in the mix, but as usual with this type of album, it's not exactly major use. One of Hanging By A Moment's b-sides, Fairy Tales, features a short Chamby flute part from Aaron Embry, but you're not going to track it down for that, I can assure you.
2005's Lifehouse is actually considerably worse, full of the kind of empty, pompous rubbish listened to (or more likely, merely heard) by dullards without the imagination to think for themselves. Absolutely terrible. There are no best tracks. Producer John Alagia plays Chamberlin, with a distant flute part on Chapter One (and The End Has Only Begun?), although all of the album's (credited) strings seem to be real.
So; avoid. Clichéd, self-important rubbish with very little tape-replay.
Caverns of Your Brain (1990, recorded 1974, 36.56) ****½/TTTT

Simplicity
Caverns
Buttercup Boogie
Trippin' Over the Rainbow
Current availability:
All tracks on Moments of Hearing: Syn-Phonic (US)
Mellotron used:
Louisiana-based Lift (not to be confused with the East German crew [see below]) recorded their sole LP in 1974; it was bootlegged soon after as Caverns of Your Brain, although the band had planned to title it Simplicity. It finally received a proper release on Greg Walker's Syn-Phonic label in 1990, but with side one divided into two tracks, although it was originally conceived as one. Although the original title would've been better, the album was already known by its bootleg title, so that's how it remains. Keyboard player Chip Gremillion (thanks for all the info, Chip) played an M400 on the album sessions (over three days!), with 'mixed strings', choir and brass; a similar setup to Tony Banks, fact fans.
The music is firmly in the Yes/Genesis mould, with upfront Ricky bass, and tons of organ and Mellotron. All four tracks are excellent, but Caverns is maybe a fraction better than the rest, with some seriously epic 'Tron work towards the end. Buttercup Boogie is, essentially, a prog boogie number (!), with a smattering of 'Tron brass, and Trippin' Over The Rainbow is outrageously close to Genesis' Apocalypse In 9/8, but in 6/4, and done well, so Marillion comparisons are invalid. Think of it more as a cheeky homage than a rip-off. Chip's Mellotron work is superb throughout, so top marks on all fronts, really.
Lift recorded more material over the '75/'76 period, this time using Chip's Chamberlin and Orchestron. One track, Perspectives, came out on the Syn-Phonic sampler Past, Present and Future, but all four tracks are now available, along with the original album material, as Moments of Hearing (review forthcoming). Chip sold his M400 in 1979, but has recently reclaimed his Chamberlin and Mellotron M300 for future use. Hooray! So; buy Moments of Hearing immediately. Excellent stuff.
---