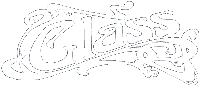 No Stranger to the Skies (2000, recorded 1973-78, 100.53) ****/TTTT

No Stranger to the Skies
Give the Man a Hand
Domino
The Myopic Stream
For Ursula Major and Sirus the Dog Star
Broken Oars
Awakening
Realization
Fear
Childhood's Reflection
Final Realization
Acceptance
Changer
Home
Patrice Mersault's Dream
Illuminations (2005, 62.57) ****/TT

Overture
The Secret Life of Aqua J. Long
Astral Transascension
Isle of Dyslexia
Medicine Man
Electronic Synaesthesia
The Hidden Room
Crossing
My Tantric Gatito
Alchemy of the Word
Eclipse
Wanderlust
Eternity
Reprise
Delirium
Falling
Slightly Behind All the Time
Gaia
Live at Progman Cometh (2007, recorded 2002-3, 66.23) ****/TT

Set One - Dedicated to Mike (But
We Can't Find Him)
Give the Man a Hand
Dedicated to Mike
Astral
The Border
Crossing
Miles, Monk, Elton and Mom
Set Two - The Catch
The Catch
Patrice Mersault's Dream
The War Song
For Ursula Major and Sirus the Dog Star
Big Sur 9-14-2000
No Stranger to the Skies
Spectrum Principle (2010, 64.15) ****/TT½

Prism
Apathy
Empathy
Quest
Blue Wednesday
Saturation
Emptiness
Fulfillment
Spectrum in Principle
Awaken
Atonment
Edge
Hope
Destiny
Palindrome (2014, 63.43) ****/TT½

No Sanctuary
Satori
Hughtopia
The Water is Always Moving on
The Rain Song
Wake for Owsley
Arrhythmia - Linger Longer
One
Avidya
Singing Bowls
Emergence (2018, 57.20) ***½/TT½

Emergence
Double Down Syndrome
For You, But You Were Sleeping
Europa Regret
My Reborn
7
Ritual
Farewell to Arm
Foucault's Dream
Eternally
Ultraverse Quadradextrous
Eye of the Needle
Mantra 4
Jungle Boots
Current availability:
All titles: Musea (France)
Mellotrons used:
No Stranger: band's own M400
Illuminations/Progman/Spectrum/Emergence (?): band's own MkVI
Palindrome: Gene Stopp's M400
You can add Northwest trio Glass to the lengthy list of US '70s progressive acts who recorded enough material for an album (or more), but were never able to release it, or who only managed one local, independently-released LP. Not only have pressing costs plummeted in the CD age, however, but there are far more labels willing to take a chance on a long-forgotten outfit, as their potential losses are nowadays within acceptable limits. Glass actually formed way back in 1970, battering their collective heads against the impregnable wall of opportunity for a decade, before finally throwing in the towel. Thankfully, they'd managed to record some pro-quality tapes in 1975, plus several other demos, finally presented to us as No Stranger to the Skies by those lovely people at Musea.
The first disc would have made a great studio album at the time, being high-quality, slightly jazzy instrumental progressive rock, with brothers Greg (keys) and Jeff (bass) Sherman complemented by two different drummers over the recordings. Actually, Jeff doubled on keys, principally Fender Rhodes, giving the band an interesting two keys/bass/drums sound at points. The albums opens with its quite excellent title track, rarely letting up the quality, although what appears to be the band's favourite, For Ursula Major And Sirus [sic] The Dog Star, doesn't, to my ears, match No Stranger To The Skies itself. Disc 2 is subtitled 'The 'Live' Recordings', but it turns out this refers to their being played live in the studio, as against on stage, although if they hadn't told us they weren't 'proper' recordings, we wouldn't know. The musicianship on display here is formidable, especially when you consider that on one piece the brothers rehearsed just once with their new drummer before recording. Jeff plays acoustic guitar on a couple of the tracks, expanding the band's palette, but most of the time there's enough keyboards to cover any gaps in the sound, while the lack of electric guitar isn't even an issue.
Greg's Mellotron work throughout is considerable, with (as you can see) only one complete track bereft of their machine, where he uses an Elka string synth instead. Interestingly, on several tracks (notably Changer), he waits until near the end of the piece to bring it in, making its eventual appearance more climactic than it might otherwise have been. Most of his use is strings, although flutes (Childhood's Reflection) and cellos (Home) crop up in places, too. Without playing the hundred-minute album several times straight off, it's difficult to remember exactly what was played where; suffice to say, there's some great Mellotron work here, alongside the more standard string parts.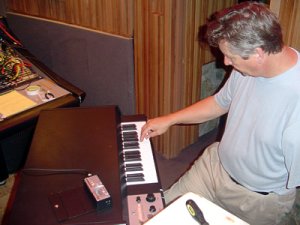 Well, would'ja believe it? Following the release of No Stranger to the Skies, Glass have reformed their original lineup, with drummer Jerry Cook, releasing Illuminations, in 2005. Would'ja also believe it? It's basically in the same vein as their '70s material, with no compromises whatsoever, not to mention guest appearances from various Canterbury alumni, including Hugh Hopper, Phil Miller and Richard Sinclair. The material leaves plenty of room for the musicians to stretch out, while managing not to forget melody while they're at it. And it's still instrumental. And Greg plays what appears to be a black MkVI Mellotron... Overture leads you to think this is going to be a classic Mellotron album, though it's actually the album's main shot, swathed in strings, making for a killer five minutes. The detailed instrumental credits list it on two other tracks, with choirs on part one of The Secret Life Of Aqua J. Long, Astral Transascension and strings and overdubbed flutes on the short part three of Alchemy Of The Word, Eternity.
Next up is Live at Progman Cometh, a lesser-known Seattle-based prog festival organised by Jerry Cook that ran for a couple of years, Glass playing at both. The lineup, at least for the 2002 effort, was heavily Canterbury-orientated, several of that movement's luminaries guesting with the band on various tracks. Saxophonist Elton Dean (now sadly departed) rasps tastefully all over tracks 1-3, from 2002, with Pete Pendras on guitar on track one and some of noted US proggers Kopecky on track three. Track four is from the 2003 festival, featuring Hugh Hopper on stunt bass, plus Richard Sinclair and a couple of other guys. The overall effect of the various guests is, thankfully, to enhance Glass' style rather than to swamp it and to fill out the three-piece's live sound without making them sound like anything other than Glass. So; another Glass album, slightly jazzier this time round, but not to its detriment should you not be much of a jazzer, or even a Canterbury fan. Recommended.
Without doing some serious detective work involving the two studio albums, it's difficult for me to work out which sections of the two multi-part tracks are which. Suffice to say, Greg gets some Mellotron strings in at around the four-minute mark on Set One, then flutes at around eight minutes (definitely that black MkVI - you can see it in the booklet), so I'll guess at parts one and two. Nine minutes into Set Two, the strings surge up through the actually-pretty-good fake Hammond, probably in the Patrice Mersault's Dream segment, followed by a choir and bass pedal (sadly not Taurus) section, with more strings and flutes on Big Sur 9-14-2000, from the following year's festival. The disc's 'bonus track' is No Stranger To The Skies from their 2002 BajaProg appearance, with more of those strings and yes, they took the MkVI down to Mexico, as you can see in the pics from the festival on their website.
Five years after Illuminations comes 2010's Spectrum Principle, another excellent effort, with little trace of the jazzy Canterbury influence on Progman.... Best tracks? As with so many well-crafted progressive albums, it's hard to say; the overall feel of the album is actually more important than the 'quality' of any specific track, but if I had to single out anything for praise, it would probably be the stately, symphonic Hope, while Saturation, effectively a drum solo, is probably its weak link. Again, Greg adds Mellotron to surprisingly few tracks (though more than on Illuminations), with flute and string parts on Empathy and Awaken and strings on Fulfillment and Hope.
2014's Palindrome was recorded over a week in 2011 in a large venue in Washington state that the band had used in the '70s, using keyboard equipment borrowed from Gene Stopp. Most of the album's ten tracks are in the three-to-six-minute range, the standouts being the nine-minute Hughtopia and the full twenty minutes of Arrhythmia - Linger Longer, the band shifting between a wide range of progressive styles, from the near-solo church organ of opener No Sanctuary through the faintly jazzy Satori, the faintly ominous, Rhodes-driven Hughtopia, acoustic guitar/Mellotron duet The Water Is Always Moving On, the hymnlike One... Not one track really resembles any other, although the album maintains a kind of consistency throughout, the personalities of the three musicians making themselves felt through their compositions. Greg plays Mellotron on four tracks, clustered together, with a beautiful flute line on The Water Is Always Moving On, accompanying the acoustic guitar, more of the same on The Rain Song, this time accompanying the Rhodes, with strings later on, string swells on Wake For Owsley and strident strings on Arrhythmia - Linger Longer.
Glass' fourth post-reformation studio release, 2018's Emergence, continues in its predecessor's 'more and shorter tracks' vein, probably at its best on the opening title track, Europa Regret, Ritual and Farewell To Arm, although, to be perfectly frank, I'm less convinced by the album's occasional vocals, while it all rather peters out towards the end. No specific credit, so I'll assume it's Greg on Mellotron again, with strings all over the title track, cellos on Europa Regret, upfront flutes and strings on Farewell To Arm, near-atonal flutes on Foucault's Dream and a slow, rising string line on Ultraverse Quadradextrous, although whether the male voices on Eternally are or aren't Mellotronic is unknown.
p.s. It's not often that American prog bands play the UK, so it was with some surprise that I learnt that Glass were to play a small venue on the outskirts of London in late 2007, Sphere³ supporting. Result! Well, it might've been had the number of paying punters reached double figures... Shame on the rest of you. It was great to meet the band and I'd like to say publicly that they're far nicer and more down to earth than a certain other more current US prog band I could name but shan't. After seven tickets sold, however, I can't see them coming back any time soon...

Above & Beyond (2002, 66.07) ***/½

Above
Beyond
Miles, Monk and Mom
Heavens Reply
Big Sur 9-14-00
Autasia Part 1

Home (2003, 58.52) ***/½

Burying Euphoria
Home
The Apes and the Auroras
Rainy Day
Current availability:
Both titles: Relentless Pursuit
Mellotrons used:
Glass bassist Jeff Sherman's first solo album, 2002's Above & Beyond is a lengthy, instrumental work that refuses to be easily categorised, utilising elements of progressive rock, electronic music (as in the Berlin School), avant-rock and musique concrète. The near-half-hour Big Sur 9-14-00 has to be considered the album's centrepiece, a recording of Beethoven's Fifth and a British actor reading Dylan Thomas play over, under and through a cornucopia of found sound and jagged synths. Mellotronically speaking, Jeff plays solo strings on Heavens Reply's intro, so minimally that you almost wonder why he bothered.
The following year's Home is more conventionally musical, its two longest tracks, The Apes And The Auroras and Rainy Day (over forty minutes between them) featuring Jeff's melodic, polyphonic bass and piano work, while twelve-minute opener Burying Euphoria is the only piece over both albums that I'd compare to Glass in any meaningful way. Minimal Mellotron again, with just flutes doubling digital synth on opener Burying Euphoria.

See: Hugh Hopper
---