---
Second Coming (US)
Second Coming's First (1975?, 38.25) *½/T

Woman Woman
Hurt So Bad
If This World Were Mine
Everlasting Love
Can't Get You Outta My Mind
Mighty Love
Feel Like Makin' Love
I Got the Music in Me
I Got Love
Then Came You
Current availability:
Mellotron used:
Just for once, the legendary Mark Medley's latest contribution to Planet Mellotron isn't another piece of appalling '70s Christian gloop, but, er, a piece of appalling '70s lounge/soul gloop. Is that any better? Not much, no. Second Coming's story goes something like this: Ex-baseball player Norm Stratton moved to Minneapolis and put a band together, eventually finding steady work at the Blue Chip Nightclub, releasing their sole (?) LP around 1975 through the club, as far as I can ascertain. Now, there seems to be some confusion over both the artist and title here: as you can see, the nightclub's name is prominently displayed on the sleeve, while the label tells us that the band are actually Norm Stratton & Second Coming, so I've reached a compromise, based on the rear sleeve. Naturellement.
The album itself is pretty much what you'd expect: slightly funky, rather loungey pop and soul covers, original artists including Marvin Gaye (If This World Were Mine), The Love Affair (Everlasting Love, of course) and Kiki Dee (a decent enough version of I['ve] Got The Music in Me). To my astonishment, an eBay seller describes it as, "...Totally cool, private-press blue-eyed soul". Er, 'totally cool' (in capitals)? A strange definition of the phrase, but there you go. I'm afraid I fail to see why anyone would want to listen to this; the originals will all be better and Stratton/Second Coming seem to add little to the material, in true light entertainment style.
Darrell Rodman plays Mellotron (or Chamberlin?), with background strings on If This World Were Mine, Can't Get You Outta My Mind and Feel Like Makin' Love (no, not the Bad Company track, unsurprisingly), in typical 'can't afford a string section' mode. Do you want/need to hear this? No, you do not. Absolute rubbish, but you know the site rules... Mellotron on it? Then we'll review it. Fuck alone knows why.
Second Decay (Germany) see: Samples etc.
Second Hand (UK)
Reality (1968, 43.11) ****/TTT½

A Fairy Tale
Rhubarb!
Denis James the Clown
Steam Tugs
Good Old '59 (We Are Slowly Gettin' Older)
The World Will End Yesterday
Denis James (Ode to D.J.)
Mainliner
Reality
The Bath Song
A Fairy Tale
Death May Be Your Santa Claus (1971, 39.13) ***½/TT½

Death May Be Your Santa Claus
Hangin' on an Eyelid
Lucifer and the Egg
Somethin' You Got
Cyclops
Sic Transit Gloria Mundi
Revelations
Take to the Skies
Death May Be Your Santa Claus (Reprise)
Funeral
Current availability:
Reality: Sunbeam
Death: Esoteric
Mellotrons used:
Reality: Manfred Mann's MkII
Death: unknown M400?
Second Hand have been described as 'cult psychedelic heroes'; I can't find out anything about the core members before the band's formation, but keys man Ken Elliott and drummer Kieran O'Connor kept the band alive through several years and three albums, although the last of these, Chillum, was released under that name, for reasons now lost in the mists of time.
1968's Reality (Second Hand Reality, I suppose), is a typical late-ish period psych album, with all the usual influences, including the music-hall of Denis James The Clown and the rather overwrought balladry of The Bath Song (which reminds me of Simon Dupree, for some reason), amongst others. The album appears to be as good as dedicated to a gentleman by the name of Denis James (a friend? A fictional character?), with no fewer than three songs referencing him, including the sad tale of his untimely passing. Elliott gets plenty of MkII Mellotron onto the album, with flutes, strings and brass on opener A Fairy Tale, fairly heavy string use on Steam Tugs and a very upfront flute melody on Denis James (Ode To D.J.), distinctly different to the real flute to be heard in places. More strings and flutes in The Bath Song, including a 'Psycho'-style discordant string chord at one point and finally more strings in the closing A Fairy Tale, a heavily-rearranged version of the album's opener. All in all, this is an excellent, rather overlooked psych gem from an undeservedly obscure outfit, with plenty of Mellotron to boot. Incidentally, I'm told that the MkII in question was Manfred Mann's (thanks, Roy).
It took the band another three years to come up with the strangely-titled Death May Be Your Santa Claus, by which time, of course, the world (music and otherwise) had moved on noticeably. Second Hand's answer to this was to produce an odd little album of shortish material, not exactly psych, or prog, or mainstream pop/rock; not exactly anything, really and all the better for it if you ask me. Saying that, it's not that fantastic an album, but it definitely has its moments (Revelations stands out particularly), despite being slightly uncohesive. I've no idea if Elliott had a new M400, or whether the old MkII was still in use, but he gets some strings in on all the highlighted tracks above, with some excellent pitchbend work on Hangin' On An Eyelid and an odd, choppy flute part on Death May Be Your Santa Claus (Reprise), along with some brass (so is that the MkII?). Unfortunately, the two bonus tracks Elliott (presumably) has elected to add to the disc are largely a waste of time and to add insult to injury, are stuck in the middle of the running order, rather than at the end, where you'd expect and could easily flick the 'off' switch.
After splitting up acrimoniously after the Chillum album, Elliott and O'Connor eventually got back together as Seventh Wave, recording another two albums with minor Mellotron action in the mid-'70s before a final parting of the ways. Sadly, O'Connor has subsequently died, but Elliott continues to work in the business, playing sessions, as he did in the early' 70s. So; Reality is probably the better of the two albums, although if late-'60s psych isn't your bag, you're not going to like it, simple as that. Death May Be Your Santa Claus is odder and possibly more adventurous, though I suspect it'll take rather more work to get into. Better Mellotron on the former than the latter, but not bad throughout.
See: Chillum | Seventh Wave
Secret Broadcast (Canada)
Exploding Spiders (2009, 45.44) **½/TT

Shatter
I am Sound
Red Underground
Out of Control
Come Down With Me
Traffic Eyes
Peace of Mind
Too Much Too Soon
She's Not in My Head
Splendid Isolation
Big Bad Man
Trippin' Away
Current availability:
Mellotron used:
Information on Secret Broadcast seems to be a bit vague; do they hail from Calgary or Toronto? Is 2009's Exploding Spiders (Kerouac quote, apparently) their first or second album? Either way, it's probably best described as 'indie rock', as against pop, at its least irritating on the mournful Traffic Eyes and closer Trippin' Away, which really isn't a recommendation.
Although a big name in the Mellotronic world in the '80s and '90s, David Kean has backed away from the limelight in recent years, making it surprising that he plays (and, presumably, supplies) his Mellotron here, alongside Jarrod Sterling, with background strings and choirs on opener Shatter, upfront strings on Red Underground and background strings on Out Of Control, Traffic Eyes and Trippin' Away. I've seen a mention of an 'ex-Abbey Road' machine, but, unless it's an M400 or a customised MkII with M400 sounds, those choirs preclude it being an original MkII. Nice to hear a genuine Mellotron from an unusual source, but this really isn't that special.
Secret Cinema (Italy)
Dreamin' of My Past (1994, 66.28) ***&frac12/TTTT

In the Autumn of My Dreams
Through the Windows of Time
Current availability:
Vinyl Magic (Italy, out of print?)
Mellotron used:
Secret Cinema are an odd one; ex-Arti e Mestieri keys man and general mover and shaker in the '90s Italian progressive scene, Beppe Crovella, plus four younger musicians combine to make a long-format symphonic album and partially succeed. Partially? Well, Dreamin' of My Past's major let-down is its proclivity for neo-proggish structures and sounds, punctuated with a more '70s vibe that doesn't always quite fit. Mind you, it shits on Crovella's hilariously awful Romantic Warriors project of the previous year from a great height, thankfully. Another problem is the length of the material; if you're trying to sound like you're from the '70s, don't write two sprawling half hour-plus tracks and expect to sound authentic. In fairness, I'm sure 'authenticity' wasn't top of their agenda; it sounds like they were trying to mix the '70s and the '90s and, to a considerable degree, succeeded. Both pieces do rather lose their way after a while, though and some editorial work may've been a good idea somewhere down the line.
For all that, it's not a bad album (ignore the awful sleeve) and I haven't even got to its best feature yet: (what else...) the Mellotron. Crovella sticks loads of real Mellotron all over the record, usually right at the top of the mix, mostly strings, ignoring the IQ effect, i.e. 'choirs, choirs and more choirs'. It's actually done very subtly, without the blanket coverage that a lesser band might've used (usually a sure pointer to sample use, as it happens), with periods of some minutes passing with nothing at all, before another raw burst of strings come leaping out at you. Saying that, this isn't a five-T effort, but I've heard an awful lot worse.
So; good music but not great, very good Mellotron but also not top-notch. I think this has been out of print since the Vinyl Magic label went under; some of their titles have been reissued on the new VM2000 label, but I don't think this is among them. As a result, it's not the easiest thing to find and I'm not advocating that you spend a fortune on it, but if you see a second-hand copy, it's definitely worth a blast.
See: Beppe Crovella | Arti e Mestieri | Cantina Sociale | Romantic Warriors | Tower
Neil Sedaka (US)
The Hungry Years (1975, 41.46) **/T½

Crossroads
Lonely Night
Stephen
Bad Blood
Your Favorite Entertainer
Baby Blue
Tit for Tat
New York City Blues
When You Were Lovin' Me
The Hungry Years
Breaking Up is Hard to Do (slow version)
Current availability:
Mellotron used:
Neil Sedaka is one of those names that have never previously graced Planet Mellotron, working on the basis that, as a major artist, he always used real orchestral instruments when he wanted, er, orchestral instruments. However, in the way of such things, it turns out that he used a Mellotron once, on his 1975 album, The Hungry Years, re-sequenced and -titled Overnight Success in the UK, for some reason. The album's exactly what you'd expect: ultra-professional, slick MOR of the kind that sells to middle-aged people and the middle-aged at heart, making my two-star rating a little unfair. Why slate something for doing exactly what it says on the tin? Because to anyone who grew up listening to anything in the rock field, it's enormously turgid and mainstream. Rating justified.
Sedaka plays the machine himself, with, surprisingly, strings on Your Favorite Entertainer (missing from the UK version) and strings and flutes on Baby Blue, although I have zero idea why he used it at all, never mind on just those tracks, when most of the album features the expected real strings. The CD has the stray tracks from the UK version as bonuses, plus what appear to be a couple of outtakes, one of which, Betty Grable, is actually the best thing here. So; sitting firmly in the middle of the road with two ordinary Mellotron tracks. Maybe not.
Marianne Segal & Circulus (UK) see: Samples etc.
Bob Seger (& the Silver Bullet Band) (US)
Smokin O.P.'s (1972, 34.58) ***½/T

Bo Diddley
Love the One You're With
If I Were a Carpenter
Hummingbird
Let it Rock
Turn on Your Lovelight
Jesse James
Someday
Heavy Music

Seven (1974, 30.33) ***/½

Get Out of Denver
Long Song Comin'
Need Ya
School Teacher
Cross of Gold
U.M.C. (Upper Middle Class)
Seen a Lot of Floors
20 Years From Now
All Your Love

Beautiful Loser (1975, 33.01) ***/T

Beautiful Loser
Black Night
Katmandu
Jody Girl
Travelin' Man
Momma
Nutbush City Limits
Sailing Nights
Fine Memory
Live Bullet (1976, 71.15) ****/T

Nutbush City Limits
Travelin' Man
Beautiful Loser
Jody Girl
I've Been Working
Turn the Page
U.M.C.
Bo Diddley
Ramblin' Gamblin' Man
Heavy Music
Katmandu
Lookin' Back
Get Out of Denver
Let it Rock
Night Moves (1976, 36.54) ***/0

Rock and Roll Never Forgets
Night Moves
The Fire Down Below
Sunburst
Sunspot Baby
Mainstreet
Come to Poppa
Ship of Fools
Mary Lou

Stranger in Town (1978, 39.32) ***/T½

Hollywood Nights
Still the Same
Old Time Rock and Roll
Till it Shines
Feel Like a Number
Ain't Got No Money
We've Got Tonight
Brave Strangers
The Famous Final Scene
Current availability:
Chamberlins/Mellotrons used:
Smokin'/Night/Stranger: Robin Robbins' M1
Seven/Loser/Live: Robin Robbins' M400
Bob Seger is, of course, the epitome of American blue-collar rock, hailing from that most rock'n'roll city, Detroit. His career peaked in the late '70s; sadly, these days, he apparently prefers to race sailing boats, which seems a sad waste of talent. Perhaps he's canny enough to bow out, dignity intact? I can think of a few others who could learn from that. Just a few... Chris Dale (hi, Chris) has kindly passed on some information he got from Seger's keys man, Robin Robbins. It seems that, although he preferred to use a Mellotron live, he favoured the Chamberlin in the studio (oh to have the choice!) The M1 has eight sounds on its half-inch tape, in this case, vibes/alto sax/tenor sax/violins/cello/flute/trumpet/trombone.
Seger's fifth album, 1972's Smokin' O.P.'s, features a convoluted pun in its title and sleeve design, viz 'smoking o.p.'s' refers to never buying one's own cigarettes, preferring to bum them from other people (o.p.). The album is largely covers, so other people's songs, while the sleeve is a parody of a Lucky Strike packet. Told you it was convoluted... The album itself is excellent, giving some idea of the kind of storm Seger could whip up onstage, highlights including opener Bo Diddley (also incorporating Who Do You Love), If I Were A Carpenter and one of two Seger compositions here, closer Heavy Music. The strings on Someday are a perfect illustration of how the Chamberlin can fool the ears; aside from a lack of even minor glissando, the sound is near-indistinguishable from a real string section, although this is from the horse's mouth... Robbins didn't mention it, but I think I can hear faint string and brass parts on Heavy Music, too.
Seger's seventh studio album, er, Seven, defines his down to earth, blue-collar style perfectly, with its 'that HAD to've happened' narrative opener, Get Out Of Denver, followed by another seven tracks of all-out, Midwest, mid-'70s rock'n'roll, plus the token ballad, 20 Years From Now. I'm not saying it's especially exciting in the cold light of day, mind, but it definitely defines a time and a place; Seger was always about playing live anyway, so his studio recordings are almost irrelevant, really. Next to no Mellotron from Robbins, with a brief (but potent) string part in closer All Your Love, which surprised me by NOT being a ballad. The following year's Beautiful Loser is a lot more varied, mixing rock'n'roll (Katmandu, Ike and Tina Turner's Nutbush City Limits), countryish balladry (Jody Girl, Momma) and more straightforward slowies (Sailing Nights, Fine Memory). Although Seger's chief keyboard player on the album was Barry Beckett, Robbins guests here again on various instruments, including Mellotron. It's on one track only, with fragile flute and string parts on Jody Girl, that vaguely enhance the song without being in any way essential. All in all, a reasonable album of its type, but for the real meat'n'two veg, see below.
Seger had been plying his thing around the States for the better part of a decade by the time he elected to record a live album in front of a hometown Detroit crowd. Like so many straight down-the-line rock'n'roll artists, Seger was at his best on stage, making this a fairly obvious option, kicking his career into high gear. Although not entirely to my personal taste, there isn't a bad song on Live Bullet, with the album capturing the Silver Bullet Band's live sound as well as a recording ever does. Highlights include opener Nutbush City Limits and Turn The Page, also known as 'The Road' (the lyrics are excellent), covered (well) by Metallica many years later. Robbins' keyboard work (mostly Hammond and Wurlitzer) is excellent throughout; he uses Mellotron on a couple of tracks. Jody Girl has a few string chords here and there, but Turn The Page is the album's Mellotronic highlight, with a rather nice string part coming in part of the way through the song, although two relatively sparsely-Mellotronned tracks don't really make a Mellotron Album as such.
The multi-million-selling Night Moves, from later the same year, sounds a great deal better in retrospect than you might expect, although I've always liked Mainstreet, guilty pleasure or no. Other highlights include mini-epic Sunburst and Ship Of Fools, although too much of its material sits in the 'middling '70s rock' non-category to have aged particularly well. Robbins claims he played Chamby on Ship Of Fools, although whatever he added is entirely inaudible under the organ and accordion, but this stays here until/if I should find out he's mistaken. '78's Stranger in Town sold as well as its predecessor; it's actually more commercial, if anything, opening with propulsive hit Hollywood Nights (sounding better now than it did at the time, strangely), the affecting Till It Shines probably being its next-best track. Robbins adds orchestral-ish high Chamby strings to the album's other hit, gloopy ballad We've Got Tonight and, if I may push the boat out, on closer The Famous Final Scene. The strings sound 'authentic', until you realise there's not a single slide between notes. Not conclusive, but good enough for me.
Seger's work sounds all rather mainstream these days (did at the time, frankly), but there are a good few gems scattered across these albums, not to mention several decent tape-replay tracks, although I couldn't really recommend that you buy any of these for that alone.
Il Segno del Comando (Italy) see: Samples etc.
Marie-Claire Séguin (Québec)
Marie-Claire Séguin (1979, 42.19) **½/½

Le Printemps
Magog 72
Pour une Peine d'Amour
Comme un Air d'Aller
Berceuse au Mois Doux
Où est Passée Mon Enfance
À Tous les Mal Nés
Chanson pour l'Infini
La Chanteuse
Current availability:
Mellotron used:
Montrealite Marie-Claire Séguin (twin sister of Richard)'s career began in the late '70s, releasing two eponymous albums in '78 and '79. Who made that decision? With the best will in the world, Peter Gabriel she ain't... By and large, this is an album of slightly jazzy French-language balladry - chanson, if you like (or even if you don't) - Séguin only breaking away on the pop/rock of Comme Un Air D'Aller. Any better moments? Not really, although the odd 'prog' chord or key-change and a vague, overall jazzy feel stop this from being quite as slushy as it could've been.
Harmonium's Serge Locat plays Mellotron on three tracks, with the faintest of faint string parts on Pour Une Peine D'Amour, phased strings on Où Est Passée Mon Enfance and, er, faint strings? Choirs? on lengthy closer La Chanteuse. This is one you can safely pass over, I think.
Richard Séguin (Québec) see: Samples etc.
Larry Seibert (US)
Larry Plays (1957?, 34.31) **/TTT

Deep Purple
Sweet Georgia Brown
Penthouse Serenade
Rose Room
Jealousy
Lover
Midnight Sun
Steel Guitar Rag
Lazy River
Sugar Blues
Green Eyes
Tea for Two
Current availability:
Chamberlin used: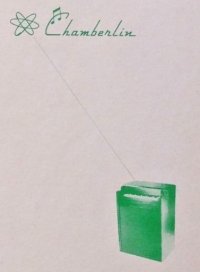 I was first alerted to the existence of Larry Seibert's Larry Plays some years ago, courtesy of Luke Perry, although it's taken me until recently to actually score a recording of this deathless classic, thanks, once again, to the illustrious Mark Medley. Going by what little info's available on the man, Seibert was a man of many talents (no, really), including music, although, given that his career began between the wars, it shouldn't come as any surprise to learn that lounge-bar piano and organ was his speciality. He recorded several albums, although it seems that this is the only one to feature the Chamby, credited on the rear sleeve as '[making] its debut on disc'. Does that then make this the tape-replay holy grail, the genuine first ever recording? Incidentally, although there's no copyright date to be found (again), Mark's forwarded me a clip from Billboard from 1957, reviewing the record, so, as he pointed out, they were hardly going to cover non-current releases.
It's actually an album of two halves (OK, all vinyl LPs fall into that category, but you know what I mean), side one subtitled 'Hammond Organ and Piano' and side two 'Hammond Organ and Chamberlin' (nice to see it spelled properly, for once). The all-instrumental material is as lounge-bar cheesy as you can imagine, very much a product of its era, opening with Ritchie Blackmore's granny's favourite song, while only two or three other titles are even familiar to me. None, I repeat none, of the music rings any bells at all. It's an age thing. Is it any good? No, of course not, although (as Mark points out), it hands-down beats the kind of horrible, Christian schlock he usually sends me. For a contemporary take on its contents, let's return to that Billboard review: '...as good as the average cocktail lounge stylist', 'safe to pass this over'. I rest my case.
Seibert's Chamberlin (assuming it wasn't borrowed or hired-in) seems to be a 200 or 300 model, going by the picture on the rear sleeve (right: note the wonderful pointing line, in case the lucky purchaser hadn't already worked that out). True to its word, it can only be heard on side two, with clunky vibes on Midnight Sun, steel guitar (duh) on Steel Guitar Rag, complete with pitch-bend, tenor sax on Lazy River, muted trumpet on Sugar Blues, Latin percussion and steel drums (?) on Green Eyes and drums/sound effects (cock crowing and neighing horse, anyone?) on Tea For Two. Top marks to Seibert for his actual playing: the instrument fools the ear on several occasions into thinking you're hearing real instruments. So; early, early Chamby work, displaying it in what old Harry Chamberlin no doubt regarded its natural setting. Not easy to find (should you REALLY wish to), but not impossible, as Mark has proven. Incidentally, while no classic, the sleeve design is surprisingly good for the time, Seibert's 'air keyboard' pose overlaid with a Hammond keyboard-and-drawbar graphic.
Seid (Norway)
Among the Monster Flowers Again (2002, 48.51) ***½/TTT

The Monster Flowers
Fire Song
Jellyfish
King Leon
5/4
Lois Loona
The Tale of the King on the Hill
Red Planet
Sleep
Among the Monster Flowers ... Again
Creatures of the Underworld (2006, 48.52) ***½/TT½

Café Lola
Creatures From the Underworld
Swamp Doom
Evil Gnome
Dragon & Demons
Do as You're Told
Moonprobe
Starla's Dream
Flight Towards the Sun
Current availability:
Among: Luftwaffel (Norway)
Creatures Sulatron (Austria)
Mellotrons used:
Seid are a Smell of Incense-related Norwegian psych outfit, whose influences range from 1967 to, oh, 1968 maybe. Some may see this as limiting, but their debut album, 2002's Among the Monster Flowers Again, covers a wide range of psych styles, from the almost-poppy Red Planet, through the garage-ish Fire Song (sitar and all) to the near-prog of the fittingly-named 5/4, most heavily infused with a Farfisa. However, Sleep is possibly the album's most impressive track, building for several minutes before bursting into a massive final verse in true prog style. Plenty of Mellotron, from Burt Rocket, Micke Moog and Cpt. Lazer (or possibly Jan Spaice - what's with the pseudonyms, chaps?), with a 'stabbed' chordal flute part in brief instrumental opener The Monster Flowers and a few choir chords at the end of King Leon, while The Tale Of The King On The Hill features background strings under foreground... something? Oboes? There's a flute part on Sleep, with strings on the final verse and solo strings and cellos on the track's coda, plus definite flutes and possible other stuff on the closing sort-of title track and it's quite possible I've missed other parts in the sometimes dense mix.
Four years on and their follow-up, Creatures of the Underworld (Bosch cover art and all) is heavier than its predecessor, as if the early '70s acid comedown has encroached upon their late-'60s dream. Bit like what actually happened, then. Best tracks? Possibly Dragon & Demons and closer, the proggish Flight Towards The Sun, although it's all good, when it comes down to it. Burt Rocket and Organ Morgan on Mellotron this time, with strings on Café Lola and the sort-of title track (again), very non-late '60s background choirs on Dragon & Demons and finally, a string part (and possible cellos) on Flight Towards The Sun.
So; two rather good retro-psych albums, covering a lot of ground between them, with pretty decent Mellotron use. What's not to like? Incidentally, as with the Smell of Incense, several non-album singles have also been released, but they're not going to be the easiest things in the world to track down, even in Norway, so whether or not there's any Mellotron on any of them shall have to remain a mystery for the moment.
See: The Smell of Incense
Seigmen (Norway)
Total (1994, 58.08) **/½

Colosseum
Ohm
In Limbo
Döderlein
Sort Tulipan
Lament
Fortell
Nephilia
Monument
Pantheon
Metropolis (1995, 57.28/61.30) **/T (T½)

Metropolis (Give)
Regn (Twinflower)
Slaver av Solen (Gold)
Rød Himmel (Spellbinder)
Epilog (Spellbinder part 2)
Bayon (Bayon)
Circus (The Circus)
Sort Dissippel (The Man With the Golden Helmet)
Juvel (Mesmerize)
Nihil (Mother Earth)
Nemesis (Nemesis)
[The Grandmaster Recordings adds:
Octopus
Television Kisses
In Oblivion]
Current availability:
Chamberlins used:
Seigmen (named for a brand of sweets, apparently) were some kind of alt.metal outfit, with vocals that I'm tempted to describe as 'emo', although I doubt whether the band or their fans would agree. 1994's Total was their third album and their first to be recorded somewhere other than Norway. If I were feeling charitable, I'd describe most of its songs as 'slow-burners', slow, overlong tracks which go nowhere for five or six minutes at a time. I'm sure the lyrics are profundity itself, but even if I could understand them, I rather doubt I'd be that impressed, frankly. Sylvia Massy (Old Hickory, Showbread) produced, which almost certainly explains the presence of Michael S. Guerra's Chamberlin on Nephilia, presumably added during the US segment of the recording, with a brief flute part, although the cello and strings sound real.
Massy also produced their follow-up, '95's Metropolis (yes, that's a still from the film on the cover), also released in an expanded and really quite different English-language edition, Metropolis - The Grandmaster Recordings, which loses one track and half another, while adding three. To the untrained ear, it's almost indistinguishable from its predecessor, 'featuring' the same combo of overlong emo nonsense and, er, more of the same, although, in fairness, a couple of tracks manage to be less irritating. Two band members, Noralf Ronthi and Marius Roth, play Chamby this time round, with background strings on the opening title track (a.k.a. Give) and more upfront ones on (The) Circus, an acoustic guitar instrumental, plus strings and flutes on Octopus, one of the English-only tracks.
Goth/emo/alt.metal/whatever. Do you care? Can't say I do, especially with albums this long and this content-free. A little Chamberlin, but really not worth hearing on those grounds alone. No, really.
Tom Selden (US)
7" (1973) **½/T½

Where Have All the Heroes Gone?
Willin'
Current availability:
Mellotron used:
Going by what appears to be his lone single, 1973's Where Have All The Heroes Gone?, Tom Selden is a deservedly obscure name. The music? Cheesy early '70s orchestral folk/pop. The lyrics? Only one step up from the terrible (if hysterically funny) 'song-poems' of the '60s and '70s, referencing General MacArthur alongside Joplin and Hendrix. Right...
Les Fradkin (Thornton & Fradkin, Beatlemania) plays, presumably, his M400 on the 'A', in full-on 'orchestral replacement' mode, almost fooling the ear in places, which was probably the intention. In a quick burst of unexpected honesty, I haven't heard the flip, so I can't actually tell you whether or not Fradkin stuck his Mellotron onto that, too. Anyway, want to hear this? It's on YouTube.
Semantics (US)
Powerbill (1996, 35.26) ****/TT

Sticks and Stones
Future for You
Coming Up Roses
Jenny Won't Play Fair
Average American
Don't Say Goodbye
The Sky is Falling
Black and Blue
Johnny Come Lately
Life Goes on
Glasses and Braces
Current availability:
Mellotron used:
The Semantics were an early-'90s powerpop band featuring Zak Starkey on drums, Will Owsley on vocals and guitar and, early on, Ben Folds, who left before they recorded their sole album. Powerbill was recorded in 1993, but not released for three years, by which time the band had split; chalk up another record company balls-up. There's not a single duffer here, but highlights include Coming Up Roses, Jenny Won't Play Fair's glam-rock handclaps and the 12-string-driven Johnny Come Lately, with its killer key changes. This is in the same ballpark as The Grays, from the same era; would it be ridiculous to claim that the early '90s, in retrospect, could be considered the 'powerpop renaissance'?
Will Owsley and Millard Powers both play Mellotron, clearly real, although '93's a bit early for samples, anyway. Owsley plays flutes, strings and cellos on Coming Up Roses and strings on Don't Say Goodbye, with a 'solo' on the instrument in the middle eight of the latter, while Powers adds Mellotron strings to Black And Blue, to good effect. All in all, then, if you can actually find this excellent, long-deleted album, you're onto a winner, my friend. Powerpop heaven with Mellotron? Result. Buy (if you can).
See: Owsley
---