Strawbs (1969, 38.18) ****/T

The Man Who Called Himself Jesus
That Which Once Was Mine
All the Little Ladies
Pieces of 79 and 15
Tell Me What You See in Me
Oh How She Changed
Or am I Dreaming?
Where is This Dream of Your Youth?
Poor Jimmy Wilson
Where am I/I'll Show You Where to Sleep
The Battle
From the Witchwood (1971, 38.37) ***½/T

A Glimpse of Heaven
Witchwood
Thirty Days
Flight
The Hangman and the Papist
Sheep
Canon Dale
The Shepherd's Song
In Amongst the Roses
I'll Carry on Beside You
Grave New World (1972, 36.43) ****/TTT½

Benedictus
Hey, Little Man...Thursday's Child
Queen of Dreams
Heavy Disguise
New World
Hey, Little Man...Wednesday's Child
The Flower and the Young Man
Tomorrow
On Growing Older
Ah Me, Ah My
Is it Today, Lord?
The Journey's End
Bursting at the Seams (1973, 40.56/52.13) ****/TTT

Flying
Lady Fuschia
Stormy Down
Down By the Sea
The River
Part of the Union
Tears and Pavan
Tears
Pavan
The Winter and the Summer
Lay Down
Thank You
[CD reverses The River and Down By the Sea and adds:
Will You Go
Backside
Lay Down (single version)]
Hero and Heroine (1974, 39.39) ****/TTT½

Autumn
Heroine's Theme
Deep Summer's Sleep
The Winter Long
Sad Young Man
Just Love
Shine on Silver Sun
Hero and Heroine
Midnight Sun
Out in the Cold
Round and Round
Lay a Little Light on Me
Hero's Theme
Ghosts (1974, 41.08) ****/TTT

Ghosts
Sweet Dreams
Night Light
Guardian Angel
Lemon Pie
Starshine/Angel Wine
Where Do You Go (When You Need a Hole to Crawl in)
The Life Auction
Impressions of Southall From the Train
The Auction
Don't Try to Change Me
Remembering
You and I (When We Were Young)
Grace Darling
Deep Cuts (1976, 34.26) ***½/TTTT½

I Only Want My Love to Grow in You
Turn Me Round
Hard Hard Winter
My Friend Peter
The Soldiers' Tale
Simple Visions
Charmer
(Wasting My Time) Thinking of You
Beside the Rio Grande
So Close and Yet So Far Away
[Expanded CD adds:
You Won't See the Light]
Burning for You (1977, 36.50) ***½/TT

Burning for Me
Cut Like a Diamond
I Feel Your Loving Coming on
Barcarole (for the Death of Venice)
Alexander the Great
Keep on Trying
Back in the Old Routine
Heartbreaker
Carry Me Home
Goodbye (is Not an Easy Word to Say)
Deadlines (1978, 37.40) ***/TT

No Return
Joey and Me
Sealed With a Traitor's Kiss
I Don't Want to Talk About it
The Last Resort
Time and Life
New Beginnings
Deadly Nightshade
Words of Wisdom
Heartbreak Hill [a.k.a. Starting Over] (1995, recorded 1979, 44.21) ****/T

Something for Nothing
Another Day Without You
We Can Make it Together
Heartbreak Hill
Starting Over
Two Separate People
Desert Song
Let it Rain
Strawbs in Concert (1995, recorded 1973/74, 73.44) ****½/TTTT

New World
Sheep
Tears and Pavan
The Hangman and the Papist
Benedictus
Heavy Disguise
The River
Down By the Sea
The Winter and the Summer
Part of the Union
Lay Down
Autumn
Out in the Cold
Round and Round
Hero and Heroine
Lay a Little Light on Me
Concert Classics (1999, recorded 1977, 48.28) ***½/TT

The Last Resort
Ghosts
No Return
Heartbreaker
Simple Visions
Out in the Cold
Round and Round
Hero and Heroine
The Complete Strawbs: Live at Chiswick House (2000, recorded 1998, 69.44) ****½/TT

Further Down the Road
Grace Darling
Ringing Down the Years
Beside the Rio Grande
Out in the Cold
Round and Round
Hero and Heroine
Witchwood
A Glimpse of Heaven
Josephine, for Better or for Worse
Oh How She Changed
New World
The River
Down By the Sea
Part of the Union
Live at NEARfest 2004 (2005, 73.34) ****&frac12/½

Out in the Cold
Round & Round
Lay Down
Burning for Me
New World
Autumn
Remembering/You and I (When
We Were Young)
Heartbreaker
This Barren Land
The River
Down By the Sea
Hero & Heroine
Round & Round (Reprise)
Here Today, Gone Tomorrow
A Taste of Strawbs &nbsp[Discs 2, 3 & 4] (2006, recorded 1966-2006, 226.38) ****/T½

Tomorrow
New World
Here it Comes
See How They Run
Going Home
The Actor
Part of the Union
The Winter & the Summer
Whichever Way the Wind Blows
Betrayed/Shine on Silver Sun/
Words of Wisdom
Out in the Cold/Round & Round
The Writing on the Wall
The Four Queens
Ghosts: Theme
Lemon Pie
Cherie Je t'Aime
So Shall Our Love Die
Still Small Voice
Absent Friend (How I Need You Now)
The Merchant Adventurer
Blue Angel
Goodbye
Deadly Nightshade
Midnight
Sweet Voices
Bring Out Your Dead
Another Day Without You
Touch the Earth
Armada
A Glimpse of Heaven
The Hangman & the Papist
I'll Carry on Beside You
Heavy Disguise
That's When the Crying Starts
Evergreen
Song of a Sad Little Girl
Ringing Down the Years
Further Down the Road
Heartbreak Hill
Extravaganza on a Theme of Strawbs
Files of Facts
Hero & Heroine
The Ten Commandments
The King
Hummingbird
Alice's Song
Maclean Street/Who Knows
Where the Time Goes
We'll Meet Again Sometime
Sunday Morning
On a Night Like This
Dragonfly
Canada
Here Today, Gone Tomorrow
Live at the Calderone, New York '75 (2007, 68.35) ****½/TTTT

Intro (Still Small Voices)
Ghosts
Autumn
Heroine's Theme
Deep Summer's Sleep
The Winter Long
Hanging in the Gallery
The Promised Land
New World
Lemon Pie
Remembering/You & I (When We Were Young)
Out in the Cold/Round & Round
The Life Auction
Impressions of Southall From the Train
The Auction
To Be Free
Hero & Heroine
Live at the BBC, Vol. 1: In Session (2010, recorded 1968-73, 69.25) ****½/T

The Battle
Poor Jimmy Wilson
That Which Was Once Mine
Another Day
We'll Meet Again Sometime
Canon Dale
Song of a Sad Little Girl
The Hangman and the Papist
Witchwood
Benedictus
New World
Tomorrow
Is it Today Lord
Heavy Disguise
New World
Here it Comes
Lady Fuschia
Part of the Union
The Winter and the Summer
Live at the BBC, Vol. 2: In Concert (2010, recorded 1971-74, 153.45) *****/TTT½

The Hangman and the Papist
Martin Luther King's Dream
A Glimpse of Heaven
Witchwood
In Amongst the Roses
R.M.W.
The Flower and the Young Man
Fingertips
The Shepherd's Song
When You Wore a Tulip
Sheep
New World
Tears and Pavan
Stormy Down
The Hangman and the Papist
Benedictus
Heavy Disguise
Bovver Blues
The River/Down By the Sea
The Winter and the Summer
Part of the Union
Lay Down
New World
Lay Down
Autumn
Tears and Pavan
Just Love
Out in the Cold/Round and Round
Hero and Heroine
The River/Down By the Sea
Lay a Little Light on Me
40th Anniversary Celebration, Vol. 1: Strawberry Fayre [Disc 2] (2010, 69.24) ****/T

Strawbs:
Blue Angel
Cry No More
Cathryn Craig & Brian Willoughby:
Alice's Song
That Ol' Guitar
Acoustic Strawbs:
Copenhagen
Josephine, for Better or for Worse
John Ford:
Together Apart
Floating in the Wind
Dave Cousins & Ian Cutler:
Song of a Sad Little Girl
Grace Darling
Fire:
Flies Like a Bird
Father's Name is Dad
Acoustic Strawbs with The Royal Artillery Orchestra:
Evergreen
Where Silent Shadows Fall
Current availability:
Strawbs/Witchwood/Grave/Bursting/Hero/Ghosts: A&M
Deep/Burning/Deadlines/Heartbreak/Complete/NEARfest/Taste/NY/40th: Witchwood (UK)
In Concert: Windsong (now almost redundant and out of print)
Concert Classics: Renaissance (US)
BBC 1/2: Universal
Mellotrons used:
Strawbs: studio or hired-in MkII
Witchwood - Ghosts/In Concert/NY/BBC: band's own M400(s)
Deep Cuts - Heartbreak Hill/Concert Classics (?): band's own MKV (?)
Complete: two borrowed M400s
NEARfest: one borrowed M400
Taste: all the above, minus the MkII
40th Anniversary: Planet Mellotron & Gary Knight's M400s
Originally the Strawberry Hill Boys, the Strawbs formed in West London in the late '60s as a bluegrass group, of all things, fronted by the charismatic and uniquely-voiced Dave Cousins, although future Fairporter Sandy Denny passed through their ranks briefly, pausing for long enough to record a more typically folk album that only gained a domestic release years later, as Sandy & the Strawbs. They famously spent the alleged budget for their first three albums on 1969's Strawbs, apparently misunderstanding their new label's intentions (or so they'd have us believe). It's a great record, augmenting its acoustic material with orchestral instruments and occasional rock band arrangements, not to mention an Arabic string section, delivering classics such as The Man Who Called Himself Jesus, The Battle and the sublime Oh How She Changed to the public at large. Maybe surprisingly, there's loads of Mellotron on one track, with producer Tony Visconti (supposedly) playing on Pieces Of 79 And 15, with a flute part that morphs into fab pitchbent strings, sounding totally unlike the album's real string section.
1970's Dragonfly (***½) is a more restrained album, probably due to budgetary restraints as much as anything, so it wasn't until Just a Collection of Antiques and Curios (***½), later that year, featuring a certain Mr Rick Wakeman on keyboards that the band made any serious moves towards the progressive field. Its follow-up, From the Witchwood, is an excellent folk-prog album, with the Strawbs' own unique take on the style, not to mention one of their best-ever songs in the haunting The Hangman And The Papist, guaranteed an airing at many a gig to this day. Other highlights include Sheep and A Glimpse Of Heaven, but the only track that really bothers us here is The Shepherd's Song, Rick giving it a bit of the old Mellotron strings.
Rick didn't last long in the band, quickly jumping ship to Yes. He was replaced by Derek "Blue" Weaver, previously of Amen Corner, who quickly integrated a Mellotron into his live setup. Grave New World, with its triple-foldout sleeve, lurched headlong into full-on folk/prog territory, standout tracks including the hymnal Benedictus (the song that got me into the band - thanks, Janet!) and their killer set opener, New World, both featuring some tasty Mellotron, especially the latter, with a stunning brass riff plus string and flute parts. Irritatingly, the Mellotron part on Benedictus is next to never performed live, either then or now, probably due to there being too many keyboard parts on the track. Pity. The other two Mellotron tracks are good, too, with nice flutes on Queen Of Dreams, making for the band's first proper Mellotron album.
Bursting at the Seams mostly improved on their new formula and is regarded by many fans as their best album. Unfortunately, their commercial breakthrough came at a price: Part Of The Union. This track put me off the band for well over a decade and I still cringe when they play it live; Certain band members tacitly admit that it was a complete sellout, but it got them the major media exposure they needed, opening up a whole new audience to their particular brand of progressive rock. It was actually their second hit from the album, the first being the vastly superior Lay Down, notable for being one of the earliest known uses of the Mellotron choir, as was the symphonic Down By The Sea. Down By The Sea and The River are in reverse order on the CD, or rather, they were in reverse order on the LP. Apparently, the band were told that they couldn't have such a bass-heavy track at the end of the side, due to vinyl cutting restrictions. Sounds like a load of old crap to me, but now they've been reinstated to their correct order, which was the way they were always played live. Anyway, ...Union and the godawful Thank You (so who remembers St. Winifred's School Choir?) aside, this is a great album, with subtle Mellotron on half the tracks.
The Strawbs' next two releases were the pinnacle of their 'progressive' period, although I don't mean to give the impression that they suddenly turned into Genesis; the music is still very recognisably Strawbs, just with more of a symphonic edge to it. Blue Weaver had left, being replaced by ex-Renaissance man (ho ho) John Hawken, whose keyboard rig included a MiniMoog, on top of the expected piano/organ/Mellotron, expanding the band's tonal palette noticeably. Of course, they'd been moving in this direction for a couple of albums by this point, but they really went for it on Hero and Heroine, opening the album with the three-part Autumn, Mellotron strings abounding. There are various subtle bits of Mellotron to be heard on several tracks (notably the flutes on Midnight Sun), but the album's Mellotronic piéce de resistance is the anti-drug Hero And Heroine itself, led by a Mellotron brass riff to die for. Once again, there's quite a bit of Mellotron choir to be heard, usually just a few chords at relevant points. You could never accuse the Strawbs of Mellotron overkill, but sometimes subtlety's what's needed, although it might've been nice to have heard some on enduring classic Round And Round.
Ghosts carried on in a similar vein to its predecessor, with two multi-part tracks this time round. Ghosts itself bears comparison with Hero and Heroine's Autumn, while part two of The Life Auction (by far the longer part) has a great Mellotron strings part. Also like its predecessor, most of side two is bereft of the machine, for some strange reason, the standout non-Mellotron track being closer Grace Darling. The reason that neither of these albums merits more than four stars, incidentally, is that, despite their high points, both of them have more 'ordinary' tracks among the gems, while they've always had a slightly disturbing tendency to shift into pub-singalong mode given half a chance. This may be a rather unfair criticism, though, so don't let it put you off buying them.
Hawken left after Ghosts, (later forming Illusion with some of his old Renaissance colleagues) and the band entered a new, more 'mainstream' phase, releasing the so-so Nomadness (***) without a regular keyboard player. It's a far more straightforward record than its predecessor, characterised (at least as far as this site's concerned) by the fact that none of the guest players (including Rick Wakeman) played Mellotron, leading the casual listener to think that maybe Cousins had abandoned it after several years' loyal service. However, 1976's Deep Cuts actually featured more of it than any Strawbs album before or since, so no, that isn't a typo; it really is on all ten tracks, although often in a rather supporting role. The band had recruited two keyboard players by this point, although it seems that neither of them were given full membership; Robert Kirby played all the Mellotron on Deep Cuts, with John Mealing covering most other bases. Despite there being no particularly upfront parts, the orchestral-style strings on Hard Hard Winter, the odd pitchbending flute part on My Friend Peter and the massive, dissonant choir chord at the end of The Soldiers' Tale are all worthy of mention. Oh and the lyrics to I Only Want My Love To Grow In You are far less suggestive than you'd expect. Later CD editions add a so-so pop/rock number, the Lambert-penned You Won't See The Light, featuring yet more Mellotron strings.
1977's Burning for You was more of the same, with a fairly standard pop-rock formula, lifted in places by the occasional excellent song. According to the sleevenotes, Kirby, this time joined by Mealing, used Mellotron on five of its ten tracks, but just about the only overt use are the rather gorgeous flutes on Barcarole (For The Death Of Venice) and strings and choir on Heartbreaker, although there's a string section to be heard on several tracks, too, notably the excellent Burning For Me. These two albums are currently available as a two-CD set, complete with all lyrics, but I'm at a slight loss as to understand why they've been put on separate discs; far too many bands' legacies have been ruined by 'abbreviated' 2-on-1 sets, yet when both albums would comfortably fit on one disc, they're put on two. Oh well, there you go... By 1978, the Strawbs were well out of step with the prevailing ethos, despite having considerably simplified their sound over their previous few releases. Deadlines is a straightforward commercial rock album, although a couple of tracks stand out, notably The Last Resort and Deadly Nightshade. The Mellotron use (back to Robert Kirby alone) is far from outstanding, I'm afraid, with some flutes and strings on the fairly reprehensible I Don't Want To Talk About It, although they redeem themselves slightly with the choirs on third decent track, Words Of Wisdom. They were part-way through recording their next album when Dave Cousins jumped ship for a solo career, his place being filled by a couple of session guitarists before the inevitable split. Very much a band of the '70s, like many of their contemporaries, the Strawbs just weren't made for these times (or something).
The band reformed as a far folkier proposition in the '80s and the unreleased album gained a cassette release as Starting Over, before appearing on CD in 1995 as Heartbreak Hill. I don't know if the (presumed) lack of label pressure had anything to do with it, but it was the band's most progressive outing in years, with several tracks in the seven-to-ten minute bracket, although the last two songs could probably have been lost without too many tears. I'll need to play this a few more times, but after even a couple of listens I'm of the opinion that it's as good as their best mid-'70s work; think Ghosts with polysynths (good ones, notably CS-80) and you might be getting close. Something For Nothing and the title tracks of both versions are both the longest and the best tracks here, but this is a very long way from a tired, jaded outfit down on their luck, scraping together enough material for one last album, like so many others I could mention. Andy Richards plays Mellotron on a couple of tracks, with a background choir part on Starting Over and extremely faint choir (and possibly strings) on Heartbreak Hill itself, so buy it because it's a great record, not for its Mellotron.
In 1995, a single CD, edited down from two one-hour BBC performances in 1973 and '74 appeared, consisting of the whole of the '73 gig and the tracks unique to '74 (the whole of the '74 set is easily available on bootleg, fact fans, principle title being Prince & Princess). Strawbs in Concert is an absolutely fantastic document of the band at their peak, with too many highlights to name, although New World and the The River/Down By The Sea coupling, performed in their correct sequence, deserve special mention. Now, I've got no idea how this has happened, but the CD booklet lists track 15 as Just Love, but it's nowhere to be found on the disc, so I've deleted it from the tracklisting above. I'd actually recommend this as the best starting place for anyone new to the band, although it does, of course, contain a version of bloody Part Of The Union again. It's amusing to note, incidentally, that the band were lauded by the TUC (Trades Union Congress) at the time for their 'commitment to the union movement' or somesuch. Have you read the bloody lyrics? It's a total send-up, which says more than I ever could about the efficacy and humourlessness of the TUC at the time...
In 1999, the Strawbs were one of the subjects of a rather dodgy set of CDs that emerged under the banner title Concert Classics, along with Starcastle and a quickly withdrawn UK disc (band, not country). There's no indication on any of the titles in the series where or when they may have been recorded, but it's pretty certain that this one's from late '77, with new recruit Andy Richards on keys. Despite a woefully out of tune synth, Ghosts still sounds great, although many of the keyboard parts are played on a polysynth, possibly the Polymoog the band had utilised on Deadlines, although it does have more of a Yamaha CS-80 sound to it, particularly on Simple Visions. As with the In Concert disc, there are noticeable discrepancies here between tracks that feature Mellotron on their studio and live versions; nothing on Heartbreaker or Simple Visions, for example, but then a part added to Deadlines' No Return. The most effective Mellotron on the album, though, is the powerful brass on Hero And Heroine, although it's not enough to make this especially worthwhile for the tape-replay fan. Yes, you. Of course, the band had cut down to one keyboard player and Richards probably simply wasn't able to play all the parts from their previous three albums, which make up half this disc. Apparently, set opener Lay Down is missing, along with Sealed With A Traitor's Kiss, but the band obviously had absolutely no say over this CD's release. They should probably be thankful the source tape's pretty good; on the Starcastle set, the tape actually slows down near the end, in true bootleg style.
In August 1998, the Strawbs played a 30th anniversary gig in the beautiful grounds of Chiswick House, London, near where they first got together. It was a marvellous evening, with stunning weather (rare for the UK at that time of year, or indeed, any other...) and their four-hour set was absolutely unforgettable. Eighteen months later, they released some of the highlights as a single CD, rather oddly entitled The Complete Strawbs: Live at Chiswick House; I'm not sure what's supposed to be complete about it - it's certainly only a fraction of the total performance, but there you go. Maybe I'm missing some subtle point. Anyway, many ex-members played throughout the evening, along with many special guests, but some of the best parts of the gig were where Blue Weaver played not one, but two borrowed M400s. I remember them being used on several songs at the gig, but there's only three at all obvious ones on the disc; Josephine, For Better Or For Worse (originally on second LP Dragonfly), has some quiet strings (I think), Hero And Heroine has the same brass as the studio version, leaving New World, which opened the second set, as the album's Mellotron classic. Brass, strings and flutes, spread over both machines, with hardly any letup throughout the song; easily the equal of the live '73 version, this almost makes The Complete Strawbs worth it for the Mellotron fan. Check out the gorgeous Oh How She Changed (originally on their self-titled debut) too, by the way. Oh and on the subject of decent vintage gear, late-period bassist Chas Cronk plays some nice Moog Taurus on a few tracks.
These days, The Strawbs are in the interesting position of being able to play at both noted US progressive festival NEARfest in 2004, then Fairport Convention's annual Oxfordshire bash at Cropredy three years later and probably any middle-ground rock festi you might care to name. Highlights of their NEARfest appearance appeared the following year as Live at NEARfest 2004, funnily enough, an excellent, well-recorded modern Strawbs live album, covering material mostly from their glory days with a couple of Déjà Fou tracks thrown in. Interestingly, the band don't even have to especially tailor their set to a prog crowd, although they play the full Autumn suite and leave out the horrible Part Of The Union, at least on the CD. Now, here's a funny thing: the band had an M400 on stage (one of the ones used by Änglagård the previous year), but John Hawken insisted on using generic sounds for almost the entire set (particularly bad on New World). Huh? The one exception, I'm told, is the church organ on Hero & Heroine and it certainly sounds like it; what a strange sound to use exclusively on a Mellotron... Here's another funny thing: for some completely unknown reason, two tracks on the disc are nowhere to be found on the tracklisting, with both Lay Down and the Remembering/You And I (When We Were Young) segue being added. Anyway, another excellent Strawbs live album, though don't buy it expecting to hear any decent Mellotron work.
In 2006, the band released the box set for which their fans had been waiting for years, curiously titled A Taste of Strawbs, which makes it sound like yet another 'yeah, whatever' compilation, which it quite emphatically is not. This four-disc set (five for initial purchasers), in stark comparison to many superficially similar efforts (including TWO by Yes), features next to no previously-available material, at least in this form. Hurrah! Of course, like all such collections, it requires some considerable time to work through and is best tackled in several sittings. The downside of the format is the rather higgledy-piggledy approach taken to the material, radio sessions stuck next to acoustic demos segueing into remixed album tracks, but, generally speaking, this probably works better than 'themed' discs, although both approaches are valid.
Disc one's material (the set is essentially chronological) covers odd tracks prior to the band's inception up to Wakeman's brief tenure, with several highlights, not least RMW (Richard ? Wakeman - his middle name is Christopher), Rick's solo piano/organ spot and the live BBC version of Sheep that closes the disc, the band ripping it up for over ten minutes. So; wotabout a 'BBC Sessions' disc/set, eh lads? [n.b. See below.] Disc two moves into more familiar territory for fans of The Strawbs' '70s work, consisting largely of work-in-progress demos of songs that found their way onto (arguably) the band's best albums, along with a handful of outtakes and live tracks.
Disc three covers the band's more commercial, late-'70s period through to their '80s 'licking their wounds' phase, as the band split and regrouped periodically, before finally reforming properly. Highlights include an incendiary The Hangman & The Papist, from Rick's (deservedly?) almost-forgotten early '80s Gastank TV series, with Rick on keys and the disc's only Mellotron track, Blue Angel. The third version of this track to escape, it's the only one to feature real Mellotron, as its first version was on Cousins' Mellotron-free Two Weeks Last Summer and its second used samples (see below). Disc four covers their full reformation in 1990 to date, including their superb 30th anniversary show in Chiswick Park (see: Complete Strawbs above), including a good few Acoustic Strawbs tracks. A highlight is Cousins' take on brief early Strawbs member Sandy Denny's immortal Who Knows Where The Time Goes, recorded to mark the 25th anniversary of her untimely death.
The final, bonus disc is a briefer chronological run-through of the band's history, including ex-Elmer Gantry drummer Richard 'Hud' Hudson's sitar showcase from a '71 gig, the beautiful If and a ripping live 2006 The River/Down By The Sea. A historically interesting track (sort of), is Heartbreaker, Cousins' lead vocal on the lamentable Intergalactic Touring Band album from '77, strangely sounding rather better in isolation. Essentially, if you're going to splash out on this box, it's worth doing so a.s.a.p. to get one of the five-disc versions; it's a pity the fifth disc doesn't come as standard.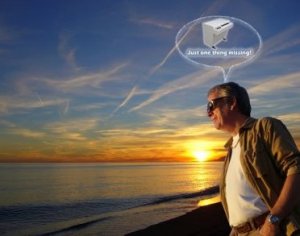 The set is actually quite thin on the ground, Mellotronically speaking, which probably isn't surprising, given how much of it is made up of demos, or material falling outside the band's Mellotron Years. Disc two's live New World reproduces the studio version's Mellotron parts admirably, including what sounds like strings and flutes together at one point, making it likely that Blue Weaver had two M400s on stage. The rehearsal studio Shine On Silver Sun medley features chunks of strings from then-new boy John Hawken, while disc three's Blue Angel is a bit of a Mellotron-fest, although the parts here are different to the samples used on their much later album of the same name (see: samples, below). The last relevant track on the main set is the Chiswick House '98 version of Hero & Heroine, slightly disingenuously described as 'previously unreleased', due to it having been remastered, although it's hardly the best remastering job I've ever heard; it even has a minor volume fluctuation in the middle... To be honest, if I hadn't know Blue was playing Mellotron brass, I wouldn't have known it from this; all you can hear is Adam Wakeman's synth brass, with the Mellotron buried somewhere in the mix, although I'm sure it's more audible on the original CD. I presume this is here as it's a 'key' Strawbs track and they wanted it on somewhere, but it's a shame they couldn't have found something else from the Chiswick masters that hasn't already been heard. No Mellotron on disc five, leaving the whole set with three previously unheard Mellotron tracks, one of which (New World) is similar to an already-available live version. Non-essential for Mellotron devotees, then, but a must for Strawbs fans.
Live at the Calderone, New York '75 (often simply referred to as NY '75) is a superior bootleg-quality soundboard tape from December 4th of that year, catching the band in a barely post-transitional phase, John Mealing and Robert Kirby having just arrived to fill a brief, keyboard player-less gap in the band's history. They were actually touring the relatively unsuccessful (and Mellotron-free) Nomadness (see: Interviews, below), adding three of its songs to their set, alongside highlights from Hero & Heroine and Ghosts (and, er, Lemon Pie) and a lone Grave New World offering, the mighty New World itself. The band are clearly on top form after a lengthy tour (I suppose that one could go either way), highlights including Ghosts, Autumn, New World and To Be Free. Kirby plays all the Mellotron (almost certainly an M400, rather than their later MkV), reproducing the studio version's string parts on Ghosts, Autumn (with choirs on The Winter Long), Out In The Cold and a really major part on The Life Auction, with various strings, brass and choirs on New World and Hero & Heroine. The (possibly) most Mellotronically rewarding moments on the album, however, are where band find themselves unable to resist the (clearly overpowering) temptation to add Mellotron to the Nomadness tracks, sticking string, choir and even brass parts onto The Promised Land and minor strings onto To Be Free. Despite the sound quality, this is a blinding set, a real must-have.
Come 2010 and the band release two sets, totalling three discs, collating what appears to be their entire BBC recordings. Of course, many tracks are previously released; Vol. 2 makes '95's In Concert almost redundant, while many of the session tracks on A Taste of Strawbs are no longer exclusive to that set. Live at the BBC, Vol. 1: In Session is exactly what it says: every (surviving?) studio session the band recorded for Aunty Beeb, mostly two- or three-track affairs, the earliest from 1968, featuring the first album lineup, the longest a surprising five-tracker from '72, the last, three Bursting at the Seams tracks from '73. While several versions are close to the album takes, many others differ enough for fans to need them, although the set's two Mellotron tracks are no more than familiar takes on New World, Blue giving it his all on the brass and strings. Top tracks? Probably The Battle, from '68, Witchwood ('71) and most of the five-track '72 session.
Live at the BBC, Vol. 2: In Concert contains three almost complete In Concert programme recordings, one each with Rick Wakeman, Blue Weaver and John Hawken, giving us three different perspectives on familiar material. Just to prove that he used a Mellotron on stage with the band, Rick adds strings to In Amongst The Roses, The Flower And The Young Man and The Shepherd's Song, in a hard-to-find set from the Beeb's Paris Theatre in August '71, finally available in full. The March 1973 Paris Theatre set (with Blue) is a slightly expanded (yet also contracted) version of the larger part of Strawbs in Concert, adding a couple of tracks while, irritatingly, losing one. The casualty is Sheep, making the original '95 disc essential for the completist; its deletion is obviously down to disc length (something had to go) and redundancy, as there would be just one track between it and the Wakeman version. It's good to hear Stormy Down from the performance, although I'm not so sure about Cousins' brief, 'exclusive' Bovver Blues, apparently a survivor from the jokier side of their early '70s performances. Blue plays Mellotron on New World (strings/brass), Tears And Pavan (strings), The River/Down By The Sea (strings/choir) and Lay Down (choir), all repeats from the '95 disc. The April '74 Golders Green Hippodrome broadcast has been widely bootlegged as Prince & Princess, so it's good to finally hear the whole set legally, as against the severely truncated five-track version on In Concert. John Hawken's Mellotron cuts through nicely, with the expected brass and strings (but no flutes; I suspect only one M400 was used) on opener New World, choirs on Lay Down, strings and choir on new track Autumn, strings on Tears And Pavan, brass on Hero And Heroine and strings and choir on The River/Down By The Sea. I have to say, this set is quite outstanding; two-and-a-half hours of live Strawbs from their peak, showcasing their swift metamorphosis from post-folk club doyens to fully-fledged proggers. Essential.
photo: Gary Knight
In September 2009, the band put together a stupendous two-day, slightly belated celebration for their 40th anniversary at a large function room under west London's Twickenham Stadium; unlike the ever-shifting lineups on display at their 30th anniversary gig, this time round, no fewer than fourteen different groupings were each given thirty to forty minutes, with no obvious favouritism being shown. Highlights? All of the electric and acoustic Strawbs lineups, including the version featuring Curved Air's Sonja Kristina, with particular commendation going to the Heartbreak Hill lineup, including Andy Richards on pseudo-CS-80 on prog epics Heartbreak Hill itself and Starting Over. Guitarist Dave Lambert's late '60s psych outfit Fire were on, er, fire, while the weekend's finale, the Strawbs with The Royal Artillery Orchestra, is especially poignant, given that conductor Robert Kirby, tragically and unbeknownst to everyone, had only weeks to live. The most frustrating thing about the weekend's two-disc compilation, 40th Anniversary Celebration, Vol. 1: Strawberry Fayre, is its 'two songs from each lineup' approach, when, in many cases, their full sets would be far more welcome. To date, only one of said sets (Rick Wakeman and Dave Cousins' duo performance) has been made available; it seems unlikely, several years on, that anything else will appear. A pity, but budgetary issues are clearly unavoidable.
Yours truly and pal Gary Knight were asked to provide Mellotrons for Blue Weaver's slot, which we duly did (right, Blue playing mine at soundcheck). Now, until recently, I've been under the impression that the handful of relevant tracks (including New World, Benedictus and Hero & Heroine) hadn't made it to the album, but, upon actually listening to the set, I'm happy to say that both machines can be clearly heard on Blue Angel, Blue (ha ha) giving it his all on flutes (my machine, proven by Gary's footage on the day) and choirs (Gary's), 'rescuing' the song from its sample-only studio version. As a personal footnote to the weekend, I'd taken several tapeframes along, not being entirely sure what would be needed on the day (the first of the two), then, like a twat, thoughtfully managing to leave one of them behind. After a flurry of panicky e-mails to their management, I was given the OK to turn up the following day to pick it up. Of course, once I was there, I hung around to enjoy the day's music; I like to consider it payment for a job well done. Or something.
Well, most of the Strawbs' back catalogue is pretty essential, really, but for much Mellotron, concentrate on Grave New World, Bursting at the Seams, Hero and Heroine, Ghosts and Deep Cuts, plus BBC Vol. 2 and maybe The Complete Strawbs. The band have been a regular touring outfit again since the mid-'80s, sometimes acoustic, sometimes the full deal, but always worth catching.
Blue Angel (2003, 59.15) ***½
Déjà Fou (2004, 53.28) ****
The Broken Hearted Bride (2008, 59.48) ***½
Prognostic (2014, recorded 1971-2014, 72.44) ****
2003 brought the first all-new studio Strawbs album in twelve years, Blue Angel, the title track being a reprise of one of the best tracks from Cousins' 1972 solo effort, Two Weeks Last Summer (****). As if to prove that latter-day albums by older bands don't have to mean lacklustre, going-through-the-motions stuff, the album isn't at all bad, if not quite up to their '70s standards, with songs like Oh So Sleepy and The Plain being almost up there with their best work. Apart from the title track, both Lay Down and Sealed With A Traitor's Kiss are, of course, remakes, but it's good to hear them as the current band plays them live. The album was recorded with two different lineups, the Blue Weaver version having him playing fake Mellotron on a couple of tracks, the first two parts of Blue Angel itself being smothered in the thing (making up for the Mellotron-free Two Weeks...?), with flute and string parts being pretty much the first sounds you hear on the album. More strings on There Will Come The Day, but that's still more pseudotron than one could reasonably hope for on a Strawbs album post-1980, never mind 2000. An impressive return.
The following year brought their first album of all-new material in many a year, Déjà Fou (ho ho), John Hawken back in the saddle on keys; in fact, the full original Hero and Heroine lineup. By and large, it's excellent, only one track (On A Night Like This) letting it down at all, with plenty of mournful Cousins ballads to keep things interesting. There's actually very little 'Mellotron' work, although what there is kicks in immediately, with a flute melody and string chords on the Riviera Dei Fiori/Under A Cloudless Sky segue. 2008's The Broken Hearted Bride is a little short on classic material, although opener The Call To Action, Through Aphrodite's Eyes and rare instrumental Action Replay, complete with Taurus bottom-end, are highlights, while, despite several possible samplotron parts, the only definite is Hawken's flutes on Through Aphrodite's Eyes.
2014's Prognostic gives the impression that the band had only just noticed that they were every bit as 'prog' as many other, more obviously 'progressive' acts of the '70s, leading them to reassess their contribution to the genre. The lengthy set consists of five new recordings of conspicuously progressive material that may be considered unfairly overlooked, two recent(ish) live recordings and two archive tracks from the early '70s, the real shocker being the ten-minute Starting Over, rescued from the hideously '80s-produced album of the same name. Andy Richards plays keys on the new recordings, adding samplotron flutes to Through Aphrodite's Eyes and choirs to Starting Over.
In my inimitable style, I approached Dave Cousins after an acoustic Strawbs gig and asked him about the 'Mellotron' on these albums (as you do). He wasn't entirely sure, but mentioned the Mike Pinder sample CDs, making it pretty certain that that's what you can hear on at least one of these albums. Shame, but at least the sounds are being used on Strawbs albums again.
A very brief snippet from Cousins here, from the April 1978 issue of Beat Instrumental:
On the subject of the obvious... Dumping the Mellotrons for Nomadness turned out to be a mistake; that came more from the producer then the band, and the tour to support it flopped badly.
Perhaps their audience, at least in the mid-'70s, really DID want to hear that Mellotron?
Blue Weaver's blog (love the title!)
See: Rick Wakeman | Illusion | Hudson Ford | Dave Lambert | Elmer Gantry's Velvet Opera
---