7" (1968) ***/TTT

Early Morning
Mr. Sunshine
7" (1969) ***/T

Brother Thrush
Poor Wages
Barclay James Harvest (1970, 39.44/76.55) ***½/T½ (TTTT)

Taking Some Time on
Mother Dear
The Sun Will Never Shine
When the World Was Woken
Good Love Child
The Iron Maiden
Dark Now My Sky
[CD reissue adds:
Early Morning
Mr. Sunshine
So Tomorrow (BBC)
Eden Unobtainable (BBC)
Night (BBC)
Pools of Blue (BBC)
Need You Oh So Bad (BBC)
Small Time Town (BBC)
Dark Now My Sky (BBC)
I Can't Go on Without You
Eden Unobtainable
Poor Wages
Brother Thrush]
Once Again (1971, 40.37/61.09) ***½/TT

She Said
Happy Old World
Song for Dying
Galadriel
Mocking Bird
Vanessa Simmons
Ball and Chain
Lady Loves
[CD reissue adds:
Introduction - White Sails (a Seascape)
Too Much on Your Plate
Happy Old World (quadraphonic)
Vanessa Simmons (quadraphonic)
Ball and Chain (quadraphonic)]
And Other Short Stories (1971, 36.30/70.52) ***/TT (TTTT½)

Medicine Man
Someone There You Know
Harry's Song
Ursula (the Swansea Song)
Little Lapwing
Song With No Meaning
Blue John's Blues
The Poet
After the Day
[CD reissue adds:
Brave New World (demo)
She Said (BBC)
Galadriel (BBC)
Ursula (The Swansea Song) (BBC)
Someone There You Know (BBC)
Medicine Man (BBC)]
7" (1972) **½/½

I'm Over You
Child of Man
7" [as Bombadil] (1972) ***/T

Breathless
When the City Sleeps
7" (1972) ***/T½

Thank You
Medicine Man
Baby James Harvest (1972, 37.29/78.56) ***/T½ (TT)

Crazy Over You
Delph Town Morn
Summer Soldier
Thank You
One Hundred Thousand Smiles Out
Moonwater
[CD reissue adds:
Child of Man
I'm Over You
When the City Sleeps (as Bombadil)
Breathless (as Bombadil)
Thank You (alt. version)
Medicine Man (single version)
Rock and Roll Woman
The Joker
Child of Man (BBC)
Moonwater (2002 remix)]
Everyone is Everybody Else (1974, 39.28/62.05) ***/TT½ (TTTT)

Child of the Universe
Negative Earth
Paper Wings
The Great 1974 Mining Disaster
Crazy City
See Me See You
Poor Boy Blues
Mill Boys
For No One
[CD reissue adds:
Child of the Universe
The Great 1974 Mining Disaster
Maestoso (a Hymn in the Roof of the World)
Negative Earth
Child of the Universe]
Barclay James Harvest Live (1974, 75.27) ****½/TTTTT

Summer Soldier
Medicine Man
Crazy City
After the Day
The Great 1974 Mining Disaster
Galadriel
Negative Earth
She Said
Paper Wings
For No One
Mockingbird
Time Honoured Ghosts (1975, 40.18/43.08) ***/TT (TT½)

In My Life
Sweet Jesus
Titles
Jonathan
Beyond the Grave
Song for You
Hymn for the Children
Moongirl
One Night
[CD reissue adds:
Child of the Universe]
Octoberon (1976, 45.07/74.20) ***/T½ (TT)

The World Goes on
May Day
Ra
Rock'n'Roll Star
Polk Street Rag
Believe in Me
Suicide?
[CD reissue adds:
Rock'n'Roll Star
Polk Street Rag
Ra
Rock'n'Roll Star
Suicide?]
Live EP (1977) ***½/T½

Rock'n'Roll Star
Medicine Man
Gone to Earth (1977, 40.19/69.01) **½/T (T½)

Hymn
Love is Like a Violin
Friend of Mine
Poor Man's Moody Blues
Hard Hearted Woman
Sea of Tranquility
Spirit on the Water
Leper's Song
Taking Me Higher
[CD reissue adds:
Lied (Please Give Me One More Chance)
Our Kid's Kid
Hymn
Friend of Mine
Medicine Man (live]
Live Tapes (1978, 78.59) ***½/TTT½

Child of the Universe
Rock'n'Roll Star
Poor Man's Moody Blues
Mockingbird
Hard Hearted Woman
One Night
Taking Me Higher
Suicide?
Crazy City
Jonathan
For No One
Polk Street Rag
Hymn
XII (1978, 49.06/71.47) **½/T

Fantasy: Loving is Easy
Berlin
Classics: A Tale of Two Sixties
Turning in Circles
Fact: The Closed Shop
In Search of England
Sip of Wine
Harbour
Science Fiction: Nova Lepidoptera
Giving it Up
Fiction: The Streets of San Francisco
[CD reissue adds:
Berlin
Loving is Easy
Turning in Circles
The Closed Shop
Nova Lepidoptera]
Revival (Live 1999) [as Barclay James Harvest Through the Eyes of John Lees] (2000, 74.38/92.50) ***½/TT½

A Devilish Intro
She Said
Festival!
For No One
The Iron Maiden
Hors d'Oeuvre
Mocking Bird
Harbour
River of Dreams
Poor Man's Moody Blues
New Song (Old Story)
Brave New World
Galadriel
Loving is Easy
Star Bright
['Tour Edition' adds:
Suicide?
Brother Thrush
Mister E
Hymn]
BBC in Concert (2002, recorded 1972, 59.31) ****/T

Mocking Bird
Medicine Man
Galadriel
Summer Soldier
The Poet
After the Day
Moonwater
Dark Now My Sky
All is Safely Gathered in [Disc 5] (2005, 77.00) ***/TTT

Dark Now My Sky (live 1971)
Medicine Man (version)
Ursula (The Swansea Song) (version)
Someone There You Know (version)
Moonwater (demo)
The World Goes on (live)
Capricorn (single edit)
Love on the Line (live Berlin)
For Your Love (live Wembley)
Lady Macbeth (demo)
John Lennon's Guitar (demo)
Cheap the Bullet (demo)
Three Weeks to Despair
"Legacy": Live at the Shepherd's Bush Empire, London, 2006 (2007, 77.41) ***½/TTTT½

Valhalla
For No One
Child of the Universe
The Iron Maiden
The Great 1974 Mining Disaster
Poor Man's Moody Blues
Suicide
Medicine Man
In Search of England
Poor Wages
Mockingbird
The Poet/After the Day
Hymn
After the Day: The BBC Recordings 1974-1976 (2008, 125.09) ****/TTTTT

Summer Soldier
Medicine Man
Crazy City
After the Day
Negative Earth
She Said
The Great 1974 Mining Disaster
Paper Wings
For No One
For No One
Paper Wings
The Great 1974 Mining Disaster
Crazy City
Negative Earth
Sweet Jesus
Hymn for the Children
Crazy City
Polk Street Rag
Rock'n Roll Star
Suicide?
Current availability:
BJH-Baby JH: Harvest
Live/Live Tapes: Esoteric
Everyone-XII/After the Day: Polydor
Revival: Eagle
BBC in Concert: EMI
All is Safely: Eclectic
Legacy: Esoteric
singles: various CD reissues
Mellotrons used:
Early singles: band's own MkII
BJH-Everyone/BBC in Concert: band's own M300
Time Honoured-XII/After the Day/Safely Gathered: band's own M300 & M400
Revival: Woolly's own M400
It's interesting to note that for such a 'classic Mellotron band', Barclay James Harvest often used the machine with great restraint; none of their first four albums uses it on more than three tracks and they almost dropped it entirely on their later '70s work. Of course, they used the famed Barclay James Harvest Symphony Orchestra a fair bit, too, early on, making the Mellotron redundant on many tracks, although once they stopped being able to afford said orchestra, their onstage use shot up, with the result that 1974's Live features it on every single song.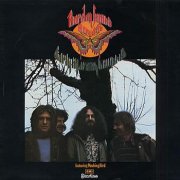 BJH had been recording since 1968, their early EMI singles gaining a wider audience on their 1972 compilation, Early Morning Onwards (right). Early Morning itself is a pretty decent single for the time, with a nice MkII Mellotron strings part, although it's b-side, Mr. Sunshine, is a bit wet, ironically. The following year's Brother Thrush is outclassed by its Mellotron-containing flip, Poor Wages, although we're not exactly talking 'classic single territory' here.
The band also recorded no fewer than two BBC sessions in '68, although their eponymous debut didn't appear until 1970. To be honest, with the benefit of considerable hindsight, much of Barclay James Harvest sounds dated today, in comparison to some of their contemporaries, partly due to the orchestral arrangements on a few tracks. One of these (Mother Dear) was arranged and conducted by producer Norman "Hurricane" Smith, but the other two (When The World Was Woken and Dark Now My Sky) were by music college dropout Robert John Godfrey, later mainman of The Enid, of course, going on to become a thorn in the flesh of BJH for decades to come. The actual material seems stuck in the late '60s, though, when King Crimson and Yes were forging ahead with a new, more complex style, although lengthy closer Dark Now My Sky is no less than an orchestral rock classic; I'm told live versions with the Mellotron were cataclysmic, but sadly, none are commercially available.
Keys man Stuart "Woolly" Wolstenholme had obtained a relatively rare M300 Mellotron by the time the band recorded the album, making them essentially the world's chief exponents of this unusual model, with its completely new sound library over the better-known MkII. The Sun Will Never Shine opens with a polyphonic flute part, with more flutes and those distinctive strings (only two violins, not three) later on, while the lovely The Iron Maiden (possible inspiration for you-know-who? Steve Harris is known as a prog fan...) features what sounds like M300 clarinet and flute. That would appear to be it, though, unless Woolly hid it away on any of the orchestral tracks, which is always a possibility.
2002's expanded CD version adds a whole slew of bonuses, starting with their first single, '68's Early Morning b/w Mr. Sunshine coupling, the a-side opening with Woolly's MkII flutes, shifting into strings in the second verse. The next seven tracks are those two '68 John Peel sessions (I can't imagine a John Peel who was yet to hear The Fall, but there you go...), with strings all over Eden Unobtainable, strings and flutes on Pools Of Blue, strings on Small Time Town, although there's nothing on a short, early Dark Now My Sky. I Can't Go On Without You and Eden Unobtainable are from an early studio sessions, the former featuring flutes, faint strings and accordion (not sure which, of the two possibilities) and the latter a powerful string part, later reworked for Moonwater, from '72's Baby James Harvest. The last two tracks comprise the band's second single, with background strings on Poor Wages, clearly audible at the end of the track, making Barclay James Harvest more worth the effort.
The following year's Once Again is regarded as their classic by some fans, including two iconic tracks, Galadriel and Mocking Bird. It has a slightly updated sound, compared to its predecessor, but it's becoming clear by this point that BJH were never going to suddenly start sounding like Van der Graaf Generator, or even Genesis, for that matter... Only three obvious Mellotron tracks, with strings all over opener She Said, including a pitchbend part, although, stunningly the pitch control was optional on all but the earliest M300s. On an instrument with such notoriously poor tuning? Madness... Anyway, there's less of the same on Happy Old World and Song For Dying, but all the orchestral parts on Galadriel and Mocking Bird (Godfrey's last two arrangements for the band) sound real. The CD's bonus tracks include three tracks from the album's quadraphonic version, slightly, though not radically different, the rather ordinary Too Much On Your Plate and Introduction - White Sails (A Seascape), an excerpt from a Woolly piece that didn't make the cut, although the only extra Mellotron is the same parts on the quad Happy Old World as on the regular version.
Their second album of 1971, And Other Short Stories, is the least 'progressive' of their first three releases, at least as we now understand (or use) the term. To digress for a moment, unless you were about at the time, you (and I) may have trouble understanding the meaning of the term 'progressive' back then: Led Zeppelin were progressive; The Groundhogs were progressive; even Rory Gallagher was progressive. If it wasn't mainstream pop, it was basically progressive. Really progressive stuff was often known as 'art rock', now used as a prog sub-genre, describing Roxy Music and their ilk. Confused? Splendid. So BJH were most certainly 'progressive' at the time, but in retrospect, they sound more like a soft/mainstream rock band with a few 'prog' pointers, notably their occasional extended song structures and Mellotron use. By modern standards, And Other Short Stories isn't really a 'prog' album at all, possibly bar the album's best track, closer After The Day.
Not that much Mellotron on the original album, yet again, with background orchestration on Someone There You Know, a few string chords at the end of Harry's Song, much more upfront strings, clarinet and possibly flute on Ursula (The Swansea Song), although the orchestrations on Little Lapwing and Lady Loves are real. That leaves After The Day as the album's Mellotronic highlight, with majestically full-on strings (and probably other sounds overdubbed) right through the track. The bonus tracks are a total Mellotronfest: a Mellotronless demo (Brave New World) is followed by several BBC session tracks; She Said is swamped in strings, Woolly gets a chance to show his Mellotron skills off on Galadriel, Ursula (The Swansea Song) and Someone There You Know get reruns of their album parts, albeit rather more upfront, while Medicine Man is the bonus' Mellotronic crowning glory, adding loads of string and cello parts to the studio version.
Their first compilation (of many), Early Morning Onwards, appeared in September '72, including several non-album singles, alongside popular album tracks. It's entirely redundant these days, chiefly due to the recent-ish expanded CDs of their early records, but is notable as an early example of an 'archive' release, allowing fans to hear worthwhile, otherwise-unavailable material, notably both sides of their first two singles and of their recent I'm Over You pairing. The same year provided no fewer than three Mellotronic singles and/or b-sides, all now available on the expanded version of their next album.
Late 1972 brought said album, Baby James Harvest, another soft-rock record with progressive overtones, highlights including parts of Summer Soldier and suitably overblown orchestral closer Moonwater. There was an issue with Woolly being present at all the recording sessions, so for the only time in their career, someone else (specifically bassist Les Holroyd) played some of the Mellotron, not that there's that much anyway, with Holroyd's occasional strings on opener Crazy Over You and Holroyd and Woolly's string and flute parts in the latter section of the lengthy Summer Soldier. Of the bonus tracks, there are faint strings on both sides of their amusing attempt at a glam-rock cash-in (thankfully a flop), I'm Over You b/w When The City Sleeps, released as Bombadil, and on the single version of the previous album's Medicine Man, though nowhere near as much as the BBC session take.
After a release-less year, '74's Everyone is Everybody Else carries on in not dissimilar vein to its predecessors, opening with the cheesy Child Of The Universe and including the irritatingly catchy Crazy City, although most of the rest of its material rather passes this listener by. Finally, rather more studio Mellotron (probably due to orchestral budgetary restrictions), with strings and flutes on Negative Earth, strings on Paper Wings, a minor string part on Crazy City and major ones on See Me See You and closer For No One, also easily the album's best track. The first bonus version of Child Of The Universe (the US single) features a Mellotron strings part, making it rather more palatable, strangely, with more of the same on Woolly's epic Maestoso (A Hymn In The Roof Of The World), a track that was to eventually name first, his solo album then later, his band. The alternate version of Negative Earth has the same string part as the regular version, while the second bonus take on Child Of The Universe features Woolly's first (presumed) recorded use of an M400, layering choirs all over the piece.
Live contains four sides of stage favourites, performed without the 'Barclay James Harvest Symphony Orchestra', which got far too expensive to maintain, so Woolly has to make up for them on the Mellotron. He does a damn' good job, too, mixing strings, brass and clarinets together to give the impression of many more musicians than are actually on stage. So this is why the Musicians' Union hated the Mellotron so much... Individual Mellotron highlights are difficult to isolate, as it's Woolly's main keyboard, along with a MiniMoog and an upright piano (their way round the 'what do we do for a piano sound?' dilemma. Er, use a piano), but opener Summer Soldier is especially powerful, as are After The Day and She Said. Galadriel's string part almost fools the ear into thinking it's real and... look, this album is one of the most Mellotron-heavy I've ever heard. What more recommendation do you need?
Time Honoured Ghosts continues BJH's run of proggy soft-rock albums; no surprise that its best track is Woolly's sole contribution, Beyond The Grave, which, despite being rather overblown (again), is at least the proggiest thing here. The only other tracks of any real note are Jonathan, influenced by the naff Jonathan Livingston Seagull, as tackled in whole album form by Neil Diamond around the same time and Titles, a cheeky little effort which opens with a straight quote from The Beatles' Long And Winding Road, before it becomes apparent that the whole thing's a tribute to the band, quoting as many Beatles titles in its lyrics as you can get into a four-minute song. Was this really a good idea, chaps? Woolly sticks those M400 choirs all over opener In My Life, with M300 strings on Jonathan and more of the same on Song For You and Moongirl. The CD's sole bonus track is yet another version of Child Of The Universe, this time smothered in Mellotron strings, to generally pleasing effect.
Unsurprisingly, '76's Octoberon was the band's eighth album, little different to its immediate predecessors, stylewise. Guess who wrote its best song? Woolly's Ra is no classic, but is the best thing here, although closer Suicide? has its moments. Woolly adds his Mellotron to three tracks, with faint strings alongside synth ones on Ra, although I believe its brief choir part is real, as are the strings on opener The World Goes On, the only other bursts of Mellotron on the original album being a few string swells on Rock'n'Roll Star and Believe In Me. A lack of any outtakes and the like mean that the bonus tracks here are mostly early mixes, making the only extra Mellotron that to be heard on the extra version of Ra and the two extra takes of Rock'n'Roll Star.
Of course, punk hit properly in '77, but BJH took no notice whatsoever, releasing a live EP called, er, Live EP, consisting of the version of Rock'n'Roll Star that ended up on Live Tapes, eighteen months later, plus a lengthy Medicine Man, split into two on the original 7". The b-side's a bit of a revelation, actually; Lees' guitar solo, heavy on the echo, rocks like a bastard, which isn't something you can say about BJH too often. Mellotron on both tracks, the latter available on the expanded CD of their next album. Said LP, Gone to Earth, is their wettest album yet. It does have its moments (the intro to Leper's Song made me sit up), but it's all a bit anodyne, even by their standards. They repeat the Titles folly of two albums earlier, with bells on, by recording a track called Poor Man's Moody Blues, heavily based on Nights In White Satin. OK, it's a self-deprecating parody, but what were they thinking? Opener Hymn is quite awful, too; another entry in the 'BJH Play Jesus rock' stakes. I hate to think what the music press made of this one... Not a lot of Mellotron, with (unsurprisingly) a fair bit of strings on Poor Man's Moody Blues and less of the same on Spirit On The Water, with similarly background parts on the bonuses Our Kid's Kid (flip of Hymn) and the aforementioned live Medicine Man.
'78's Live Tapes attempts to gather together the best of BJH's post-Live output, with a mere three tracks reiterated from that album. Woolly's rig had increased exponentially, now comprising a Hammond C3, a piano (still upright), ARP string ensemble (a.k.a. Solina), ARP Pro-Soloist, MiniMoog, his faithful M300 and a black M400, the only clearly identifiable keyboard in the sleeve pic. To be honest, most of the material is pretty anodyne compared to their earlier stuff, although there's some reasonable Mellotron work, so all is not lost. Side one's full of the thing but, unsurprisingly, Mocking Bird on side two is probably one of the album's Mellotron highlights, neatly mixing M300 strings with string synth, as is Jonathan, with quite excessive strings and a quick burst of M400 choir at the end, while For No One repeats the Mellotron parts of the '74 version, with extra added M400 choirs. Possible M300/Solina pairing on closer Hymn, too, but not certain enough to say for sure.
A mere three months later, the band released the surprisingly lengthy XII. Now, I hate to be pedantic (no, I do. Really. Honest), but how, exactly, is this their twelfth album? Octoberon is correctly identified as no. 8 and this is their third album since then, live double included. The only 'extra' release in their catalogue is Early Morning Onwards, containing several otherwise-unavailable tracks, but if that counts, then how can '76's Octoberon be eighth? Maybe the reasoning goes: Octoberon's our eighth 'proper' album, but factor in Early Morning Onwards and XII is our... Nah, makes no sense at all. I think it's just another example of bands moving the goalposts whenever it suits them (Status Quo are a particularly bad case of constantly changing their 'start point'). Anyway, it's another rather bland effort, clearly being made for their mainland European audience by this point, as their UK fanbase gently dribbled away. An odd conceit on the record is the 'bookshop' semi-concept, with five of its eleven tracks being prefixed with a literary genre, as it isn't consistent and I can't see how it connects with anything else. Anyway, best track? Has to be In Search Of England, written by... This is all becoming a bit predictable, isn't it? I suppose Lees and Holroyd were never really into the 'progressive' thing much in the first place, seeing themselves more as mainstream songwriters, whereas Woolly always tried to combine traditional songwriting with his classical influence, largely making for their albums' best moments. Anyway, the Mellotrons are still in use here, with M300 strings on Berlin, The Closed Shop and The Streets Of San Francisco, plus M400 choirs on In Search Of England, with its slightly Enidesque chord changes. Once again, the bonus tracks are no more than early versions or different mixes of various album tracks, so the only extra Mellotron is on a couple of those. Woolly left BJH in 1979, but the band carried on, using session keyboard players, slipping further and further into the realms of AOR Hell and, unlike the band they were so often accused of copying, The Moody Blues, their Mellotron use stopped instantly.
Ignoring '72's Early Morning Onwards, by my reckoning, there were another nine BJH compilations between 1977 and '93, although the tenth, '96's Endless Dream, broke the mould by actually offering something new for the first time since that '72 title. A mix of single-only tracks or versions from the mid-'70s onwards and the odd entirely unreleased track, it was the only way to get hold of several rarities until the 2002 expanded CD reissue programme, which effectively, again, made it redundant.
Back to the band's activities... Various members' fortunes waxed and waned until, by the fag end of the '90s, a schism developed, with Les Holroyd and Mel Pritchard electing to continue down the AOR path, while John Lees teamed up with Woolly again, with the intention of being BJH as they once were. The split was amicable, with both parties agreeing to the rather unwieldy names 'Barclay James Harvest Through the Eyes of John Lees/Les Holroyd'. I don't know what the Holroyd/Pritchard pairing have been doing, but Lees and Woolly recorded a new album, '99's Mellotronless Nexus, consisting of new tracks and redone BJH classics, following its release with a European tour. Woolly had his new M400 in tow, along with another keyboard player; OK, so it wasn't actually 'new', but you know what I mean... Don't be so picky.
The recorded result appeared as Revival: Live 1999, also known as Revival: Live, with the 'tour edition' containing an extra twenty minutes on a second disc. It's pretty much as you'd expect, with a handful of new tracks and a slew of oldies, sounding remarkably like they always did, although it's hard to tell whether Woolly's using the M300A strings in his M400, or just the regular sound. She Said has some very distinctive string pitchbends and several of the older tracks feature their familiar parts, although, truth be told, it's quite hard to spot what's Mellotron and what are string samples a lot of the time, making it as hard to discern as with their late-'70s albums. Several tracks have to be Mellotron, including Mocking Bird, Poor Man's Moody Blues and Galadriel, but She Said is the only one where it really sounds like a Mellotron. Hardened BJH fans (is there such a thing?) probably already own this album and those who don't, should. The lack of two original band members seems to make no difference to the overall sound and a good selection of material old and new, in a live setting, should be enough for the dedicated fan. Woolly's Mellotron use is less overt than one might've hoped for, but it's certainly there, so a cautious recommendation.
2002's BBC in Concert 1972 (or variations thereof) captures the band with their orchestra; there are two versions, a single-disc mono versions and a limited two-disc mono/stereo one, although the tracklisting's the same on both. It's an excellent performance, highlights including (maybe surprisingly) opener Mocking Bird and cataclysmic closer Dark Now My Sky, showing off the band's strengths, even in the quieter numbers. I think that's Mellotron flutes and strings at the beginning of Mocking Bird, but given that the track's got orchestra all over it... Summer Soldier sounds like there's a little Mellotron hidden away amongst the orchestration, with slightly more obvious strings on After The Day and Dark Now My Sky, but that appears to be it. Rather like Rick Wakeman's preposterous Journey to the Centre of the Earth, whatever Mellotron may be hidden away here is almost invariably swamped by the real strings. Now, this may seem a little cruel, but given that I've just been reintroduced to the delights of The Portsmouth Sinfonia, I have to say, some members of the BJH Symphony Orchestra could've done with some practice on the intonation front...
In 2005, BJH finally got the box set (five discs in this case) for which their fans had clamoured for years, All is Safely Gathered in. I'm still not convinced by the bulk of these efforts, as they usually consist of about ¾ easily-available stuff to ¼ rare, which doesn't either strike me as a) much of a bargain, or b) as a decent primer to the band to the uninitiated. Anyway, the non-album tracks on the early discs are covered in the expanded reissues above, while their '80s/'90s material is to be avoided at all costs, leaving a handful of genuine, previously-unreleased rarities on disc 5. The disc opens with a rough, bootleg-quality Dark Now My Sky from '71, Mellotron a-blazing, making a valuable addition to the band's canon, as the track had only previously been available in orchestral versions. Ursula (The Swansea Song) sounds like a demo version, full of Mellotron strings, ditto Someone There You Know and the live The World Goes On, while the demo of Moonwater is stuffed full of Mellotron strings, flutes and probably clarinets. The rest of the disc delves into post-Woolly territory, making the set worthwhile for a handful of tracks, assuming you already have the previous reissues. If you want to hear a real clunker, look no further than John Lennon's Guitar, with a lyric so literal than scansion, rhyme and all those other boring things go clean out of the window. So, not much of a bargain, no.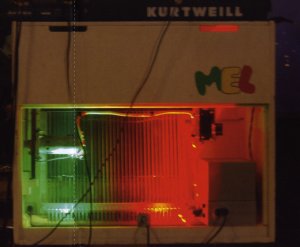 By 2006, Lees' version of the band were operating under the slightly more manageable moniker of (you guessed it) John Lee's Barclay James Harvest, releasing a live album from that year's tour, "Legacy": Live at the Shepherd's Bush Empire, London, 2006. Chopping their set to a single disc of highlights still ensures that the never-before played live Poor Wages makes an appearance, along with other pieces not played for well over three decades. Woolly toured with his M400, 'Mel' (both an abbreviation and a tribute to his fallen comrade, Mel Pritchard, I believe), using it pretty much exclusively for strings (M300 on M400 tapes?), getting them on all but four of the album's tracks, indicating Woolly's increased confidence in using one live again, compared to Revival: Live 1999. Mellotronic highlights include Medicine Man and After The Day, but it's all pretty full-on, to be honest.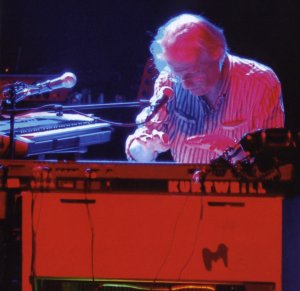 After the Day: The BBC Recordings 1974-1976 appeared in 2008, mopping up their mid-'70s post-orchestral appearances. Disc one (tracks 1-9) is from a BBC Radio One 'In Concert' programme, tracks 1-4 on disc two are a John Peel session, from the days when Peel would still give bands like BJH the time of day, track 5 is a Bob Harris (Old Grey Whistle Test presenter) session, 6 and 7 are the audio from the aforementioned OGWT and 8-11 are a live Rock Around the World broadcast. Thankfully, unlike some similar efforts I've seen (off the top of my head, the Diamond Head disc released in the '90s), 'duplicate' tracks are included, with every studio track doubled-up live and no fewer than three versions of Crazy City overall. Disc 1 is essentially an early run-through of Live, minus one track (the official album was recorded later on the same tour) and, while similar, is less 'produced' and adds the BBC presenter's song introductions.
Of course, the lack of orchestra (hurrah!) makes it far easier to determine the band's Mellotron use and, indeed, it's all over these tracks, which, generally speaking, sound like slightly stripped-back versions of their album counterparts. Summer Soldier has string and flutes warbling in and out, but Medicine Man features a full-on string part, highlighting the difference between the M300's two violins as against the MkII/M400's three. Of course, Woolly had more than the Mellotron in his keyboard arsenal, even in 1974, as evinced by his ripping MiniMoog solo in Medicine Man. Plenty more Mellotron on the rest of disc 1 and the first half of disc 2, but by the time we get to the OGWT tracks, Woolly had expanded his keyboard rig enough that the Mellotron took a bit of a backseat on their newer material, as can be heard on the last six tracks on disc 2, with more Hammond than anything else, although Rock'n Roll Star's string synth is replaced by Mellotron strings here.
So; buy Live and BBC in Concert immediately, then maybe dip your toe into the murky waters of their early studio albums. I'd have trouble really recommending their mid-late '70s material, excepting Live Tapes and After the Day, both of which show off the best of the era in pokier live form. I'm not saying don't buy those albums, but you may wish to exercise caution.
The M300 Mellotron
Now, for those who might be interested in the technicalities... I'll attempt to explain how 1968's M300 (and, for what it's worth, the earlier MkI and MkII) work. That's a diagram of the M300's tape setup below; unlike every other Mellotron model ever, instead of three-track ³/8" tape, the M300 used two-track ¼". There were two different versions, 'A' and 'B'; 'A' was more common and was certainly what Woolly owned. Unlike the later M400 (1970), the MkI, MkII and the M300 all have a tape 'cycling' system; incredibly innovative in its day, it consisted of about fifty feet (about fifteen metres) of tape for each key, split into six 'stations', which would 'cycle' backwards and forwards en masse onto two rollers inside the machine, front and rear, shuttling between said stations at the push of a button. A highly ingenious system involving an extra tape at each end containing an electronic signal, each with its own dedicated head, allowed the tapes to align at the correct place along their length. Once in place, they work like every other Mellotron, each tape being pulled across the head as it's played, collapsing into the spill box before being rewound as soon as the key is lifted. Horrible mash-ups were known to happen, though, if the hapless musician touched a key during the cycling process...
And what of the famous 'rhythms', then? What of them, eh? As you can see, the lower reaches of the M300's single, 52-note keyboard contained pre-recorded rhythm tracks (none longer than eight seconds, of course), whereby the player could trigger awful, cheeso 'light entertainment'-style rhythm tracks and fills with their left hand, while playing melodies with the right, in true home organ style. The MkI/MkII machines (the two were near-identical) had their own dedicated keyboard for this purpose, as did several models of their American precursor, the Chamberlin, but the M300 was an attempt to keep some of the MkII's functionality in a lighter (note: not light), more portable (note: not portable) unit. People did use the early models this way, but probably not a lot... Learning which rhythm lay on which tape in which station was a skill all its own, the only known true expert being Mellotron demonstrator Geoff Unwin, although I'm sure other players got the hang of the system. How many owners actually had any desire to get to grips with it is another matter...
In actuality, of twelve possible rhythm positions on the M300, three were occupied by 'regular' sounds: stand-alone cello (presumably meant to be matched with the violins to the right) and the lower notes of the right-hand piano and organ sounds, making the machine the nearest any Mellotron ever got to having a decent-length keyboard when these sounds were utilised. Of course, as with the earlier models, every player in a rock/pop setting, from the ill-fated Graham Bond onwards, used the right/upper manual sounds almost exclusively, only chucking in the rhythms for amusing effect. Harry Chamberlin's original idea for his groundbreaking machine was as a home entertainment unit, of course, the concept being carried over to the early Mellotrons, where such innovations could be seen to be essential in something that attempted to be an all-in entertainment system. In fairness, the world in the early '60s was a very different place to the one of a few years later and it would've taken a fully-functional crystal ball to foresee how things were going to go, Beatles or no Beatles. It's interesting to note that the American Chamberlin used more jazz- and swing-based recordings, while the more staid British Mellotron, while having some 'wilder' rhythms, also had a nice selection of foxtrots and waltzes. Lovely.
Anyway, Woolly's known to've said that he used more then just the usual strings'n'flutes, although all I've spotted so far are the clarinets. He also used the M300 way past its usual years of use, into the early '80s, with his solo band, although he also owned an M400 in the late '70s, used on '78's Live Tapes. For more info on the M300 (and indeed, all Mellotrons), go to Candor Chasma.
M300 TAPE LIST

TRACK
RHYTHM
STATION
LEAD
TRACK
A
B
Samba
Bossanova
1
Flute
Trombone
A
B
A
B
Piano *
Dixieland
2
Piano *
Vibraphone
A
B
A
B
Quickstep
Medium Foxtrot
3
Clarinet
Organ
A
B
A
B
Latin American
Slow Foxtrot
4
Spanish Guitar
Organ *
A
B
A
B
Slow Waltz
Viennese Waltz
5
Organ
Celeste
A
B
A
B
Cello
Organ bass *
6
Violins [two in unison]
Harpsichord
A
B

* Piano and Organ across all 52 keys

Piano: Stations 2A & 2A
Organ: Stations 6B & 3B
The keen-eyed amongst you may have noticed that there used to be an article on the band's early albums here by my old friend Brian Stanbrook. Due to page size restrictions (not to mention my own belated reviews above), I've shifted it to its own page, so if you'd like to read Brian's words of wisdom...

See: Woolly Wolstenholme | Maestoso | John Lees
---